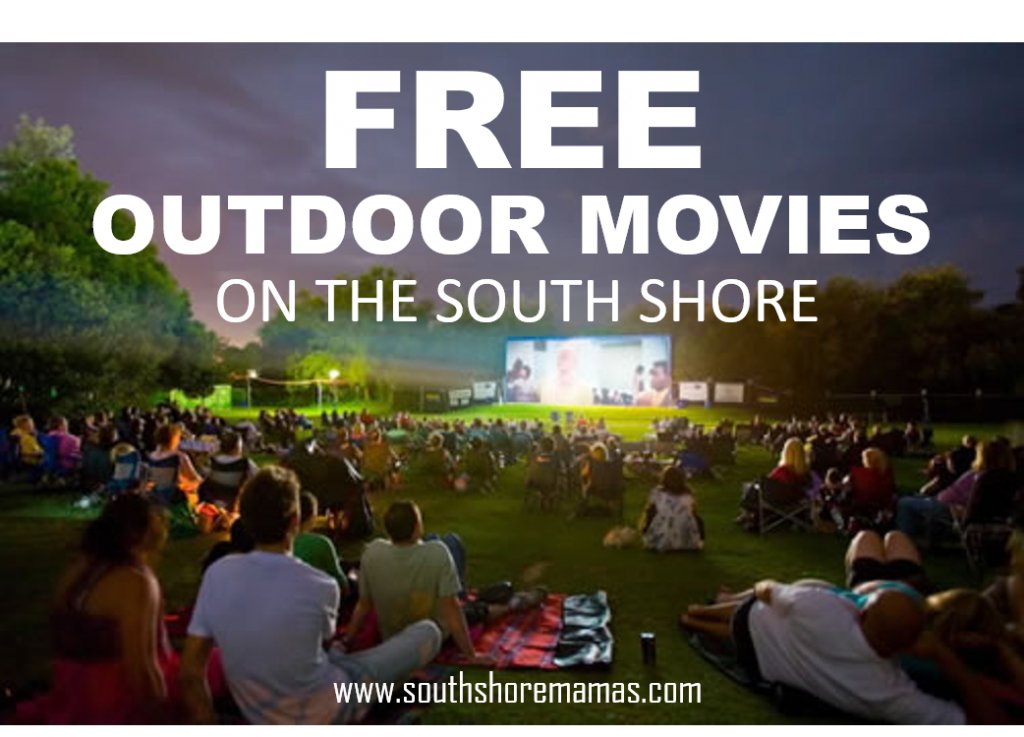 We've posted a lot of fun summer events in the past couple of weeks, and many of them are outdoor movie nights happening all over the South Shore.  We thought we'd help you out though and post them all in one place!
They following are all FREE outdoor, family friendly movie events.  Follow links for more details.
Grab your blankets, chairs and bug spray, and enjoy the show!
June 21st
Secret Life of Pets - Patriot Place
June 23rd
Secret Life of Pets - Free Friday Flicks (Boston)
June 29th
Secret Life of Pets - Braintree Family Movie Night
July 1st
Lego Batman Movie - Patriot Place
JAWS - Taunton Movie Nights
July 7th
The Sandlot - Union Point Movie Night (Weymouth)
July 8th
A League of Their Own - Taunton Movie Nights
July 12th
Rogue One:  A Star Wars Story - Braintree Family Movie Nights
July 13th
Secret Life of Pets - Launch at Hingham Shipyard
July 14th
Sing - Free Friday Flicks (Boston)
July 15th
Space Jam - Taunton Movie Nights
July 19th
Beauty and the Beast (2017) - Derby Street Shoppes
Finding Dory - Patriot Place
July 2oth
Sing - Launch at Hingham Shipyard
July 21st
Jungle Book (live) - Free Friday Flicks (Boston)
July 22nd
Field of Dreams - Taunton Movie Nights
July 26th
Lego Batman Movie - Derby Street Shoppes
Sing - Braintree Movie Nights
July 27th
Beauty and the Beast (2017) - Launch at Hingham Shipyard
July 28th
Finding Dory - Free Friday Flicks (Boston)
August 2nd
Moana - Patriot Place
August 3rd
Lego Batman Move - Launch at Hingham Shipyard
Sing - Weymouth Movie Series
August 4th
Moana - Free Friday Flicks (Boston)
August 5th
Toy Story - Taunton Movie Nights
August 10th
Doctor Strange - Launch at Hingham Shipyard
Finding Dory - Weymouth Movie Series
August  11th
TBD - Union Point Movie Night (Weymouth)
Lego Batman Movie - Free Friday Flicks (Boston)
August 12th
Lilo and Stitch - Taunton Movie Nights
August 16th
The Little Mermaid - Patriot Place
August 17th
Back to the Future - Launch at Hingham Shipyard
Ninja Turtles, Out of the Shadows - Weymouth Movie Series (movie on the beach)
August 18th
Doctor Strange - Free Friday Flicks (Boston)
August 19th
Back to the Future Part II - Taunton Movie Nights
August 25th
Star Wars: Rogue One - Free Friday Flicks (Boston)
August 26th
Beauty and the Beast (1991) - Taunton Movie Nights
September 1st
The Angry Birds Movie - Patriot Place