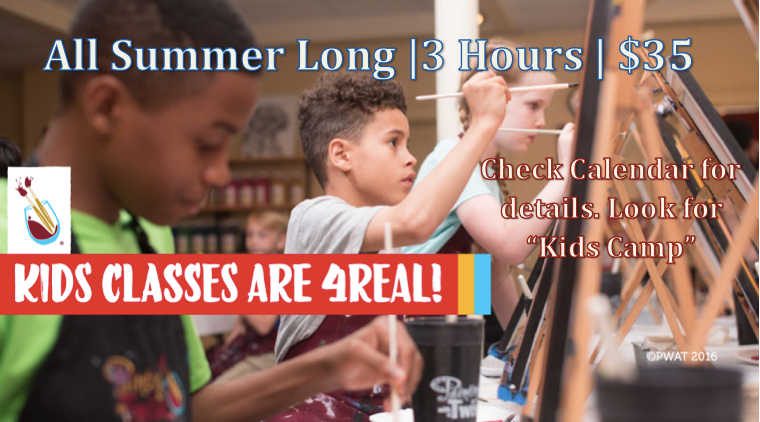 Painting With A Twist in Braintree isn't all about mom's night out and wine, they've got tons of summer fun planned for KIDS too!  This summer, check out their Kids Camp Classes, where kids ages 6 to 10 will paint a painting, eat pizza, and watch a movie.
Classes run from 11am-2pm and are generally $25 or $35 per seat.  Parents are welcome to stay for these 3 hour classes, or drop kids off instead.
Summer 2017 Schedule:
Thursday, June 29th
Pretty in Paris
Friday, June 30th
Firework Dude
Monday, July 3rd
Firework Dude
Wednesday, July 5th
Sunny Caterpillar
Thursday, July 6th
Madeline's Dragon
Friday, July 7th
A Kite's Tail
Sunday, July 9th
Pete's Dragon*
Sunday, July 16th
Dream Catcher*
For more information, and to reserve a seat for your child, visit the Painting With A Twist website.
* Regular kids painting class, no pizza or movie included.  Runs 1:30-3pm.