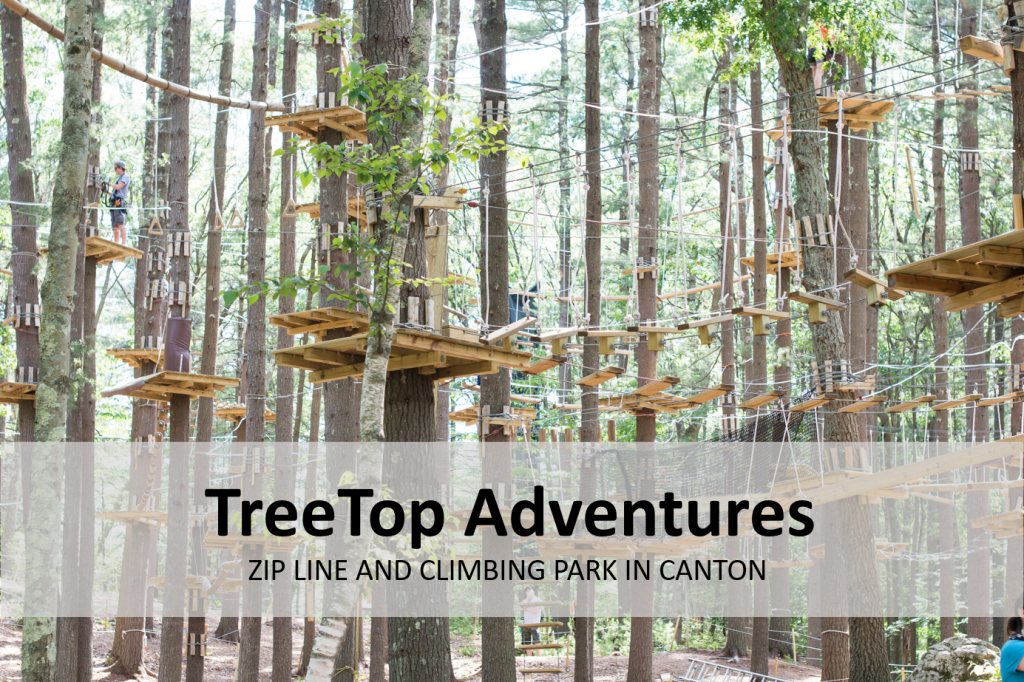 TreeTop Adventures is an aerial adventure park for ages 7 and up, where kid and adults alike can climb up into the trees, tackle above ground obstacles, and zip line from tree to tree on 10 courses of varying height and difficulty.  It's perfect for the whole family!
We spent a day here last week, my kids (ages 13, 11 and 9) had a blast climbing for three hours.  The courses were fun and challenging, and there were lots of helpful staff members along the way  if needed.  Adults can climb too, but if you choose to keep your feet on the ground, you can watch the climbers from below on the pathways that wind underneath the obstacles.  Bring your camera for some great pictures!
TreeTop Adventures is located at 200 New Boston Road in Canton, MA.  (Right next to the Irish Cultural Center).  When you get there, you won't be able  to see the course right away.  Park in the well marked lot, and follow the signs toward the adventure park.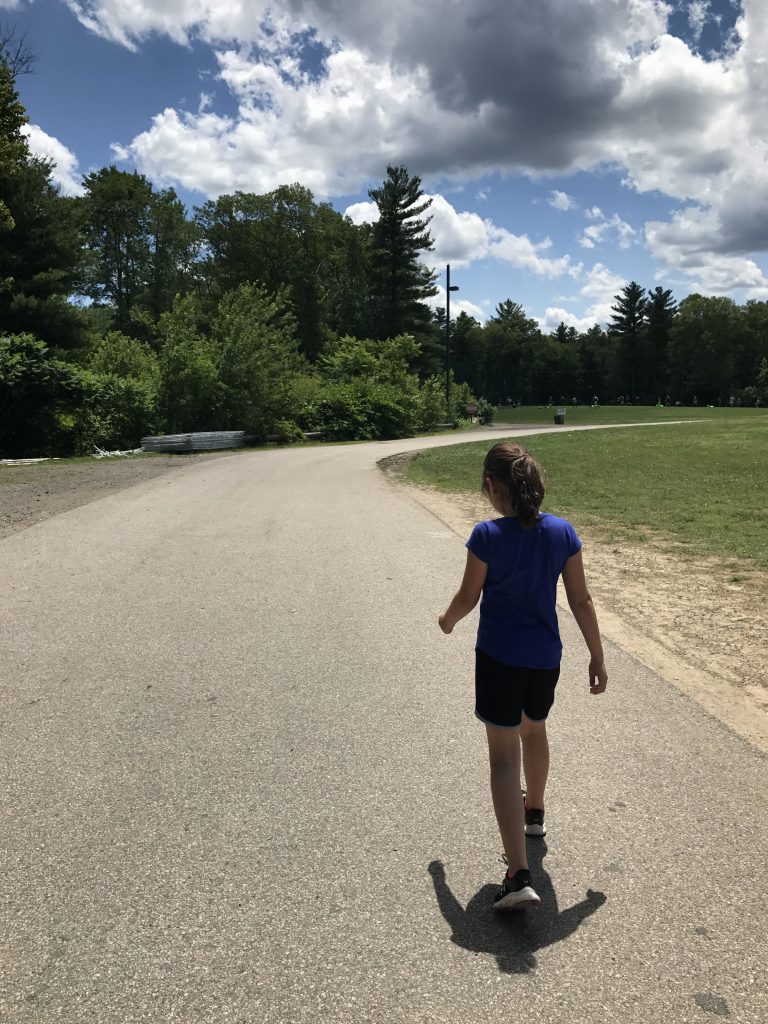 There are 10 trails total, divided into four levels of difficulty, (3 yellow, 4 green, 1 blue and 1 black).   Walk-ins are welcome, but reservations are suggested (I would highly recommend it).  You can make your reservation and fill out waivers online, so when you get to the park you're ready to go.  We reserved our climbing time a few days before, and had no wait time at all when we got to the park.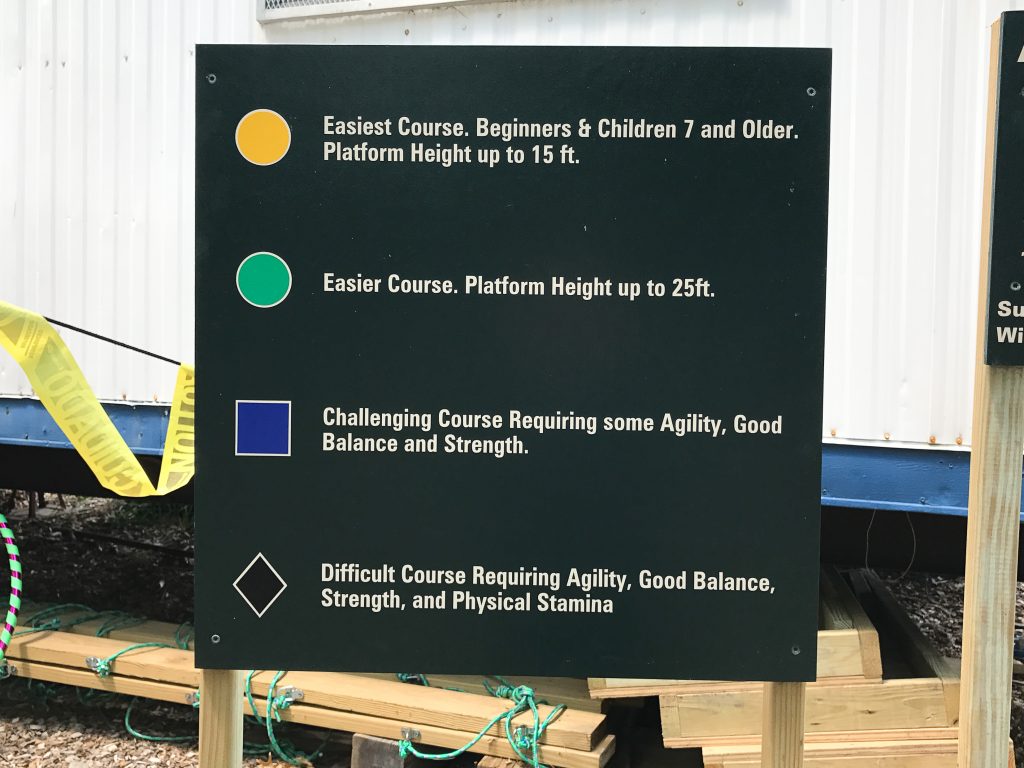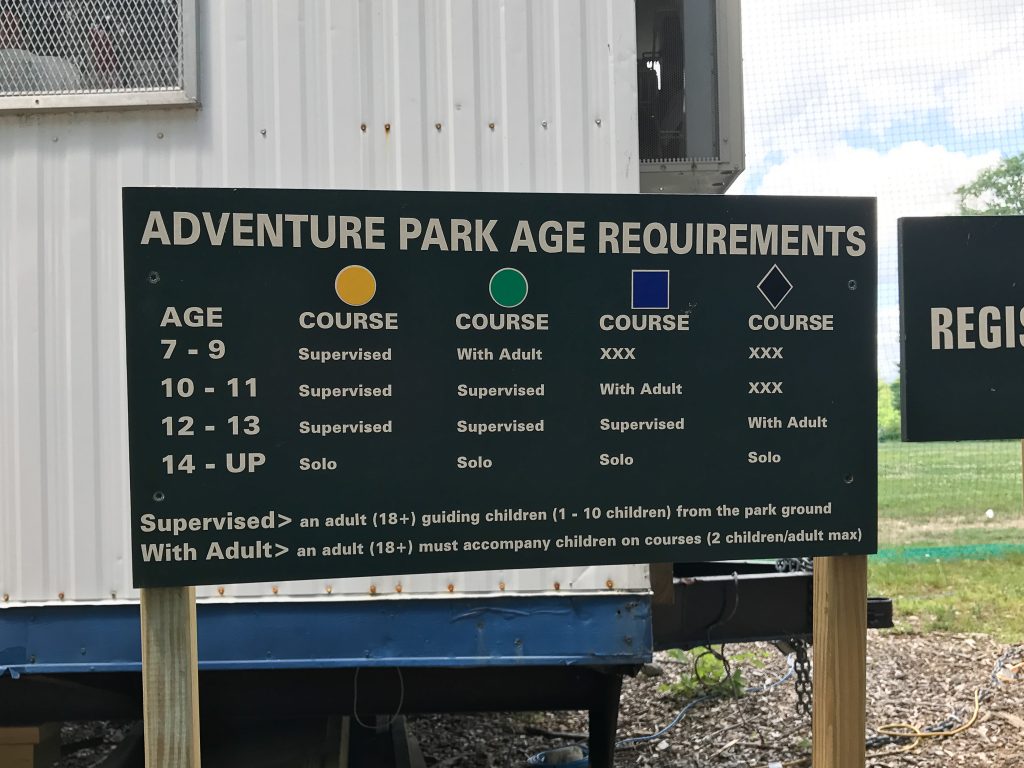 There are no regular bathrooms on site, but the port-a-potties were well kept and are easily accessible.  There is one set at the registration area, and another next to the climbing area.
Water is also provided, but if you want to pack snacks or a lunch, there are a few picnic tables where you can take a quick break from climbing.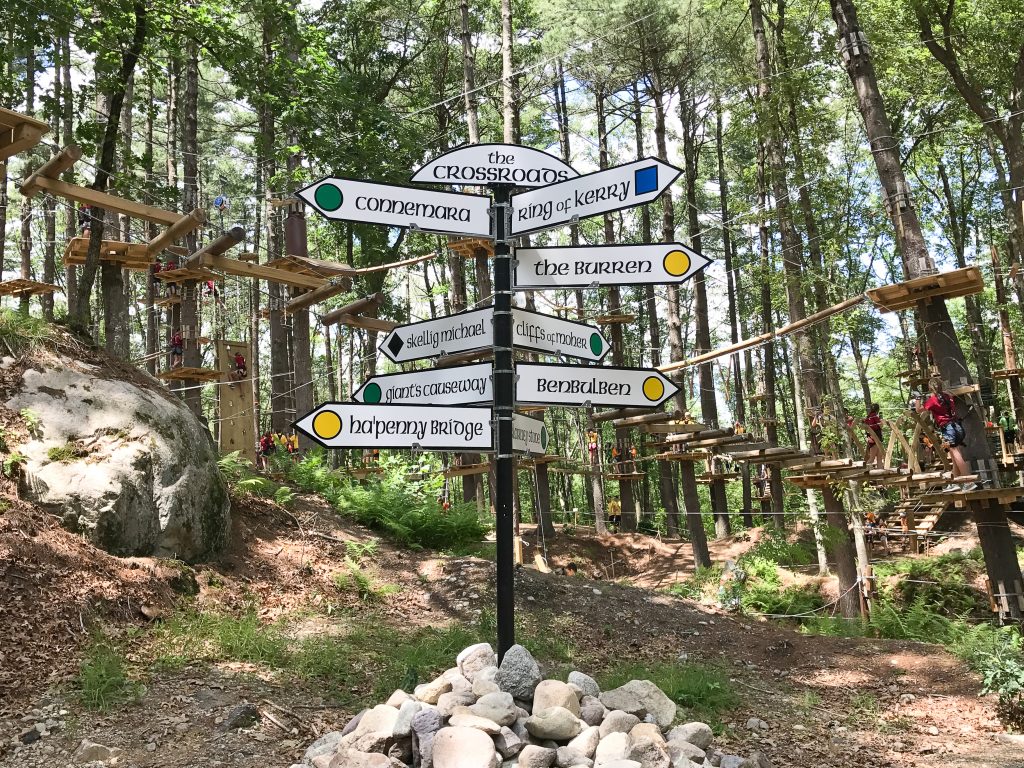 You don't need to bring anything with you, everything you need to climb is provided by the  park.  The friendly staff will help you get into your harnesses, then take you over to the training area for a 20-25 minute introduction to the equipment and how to use it.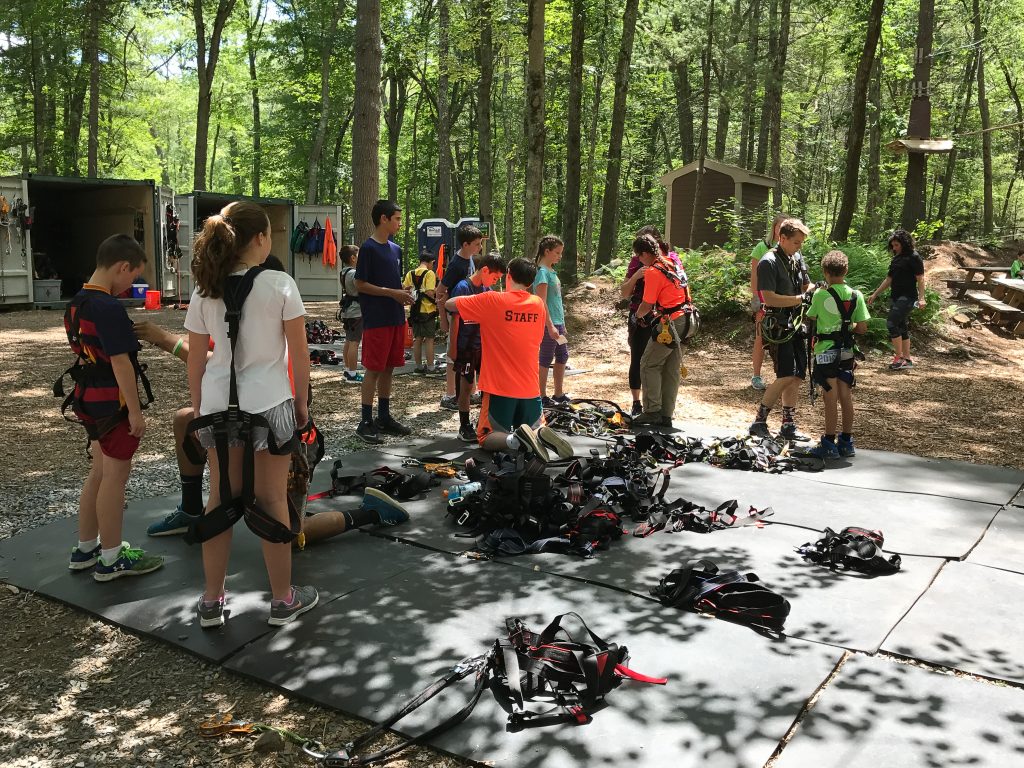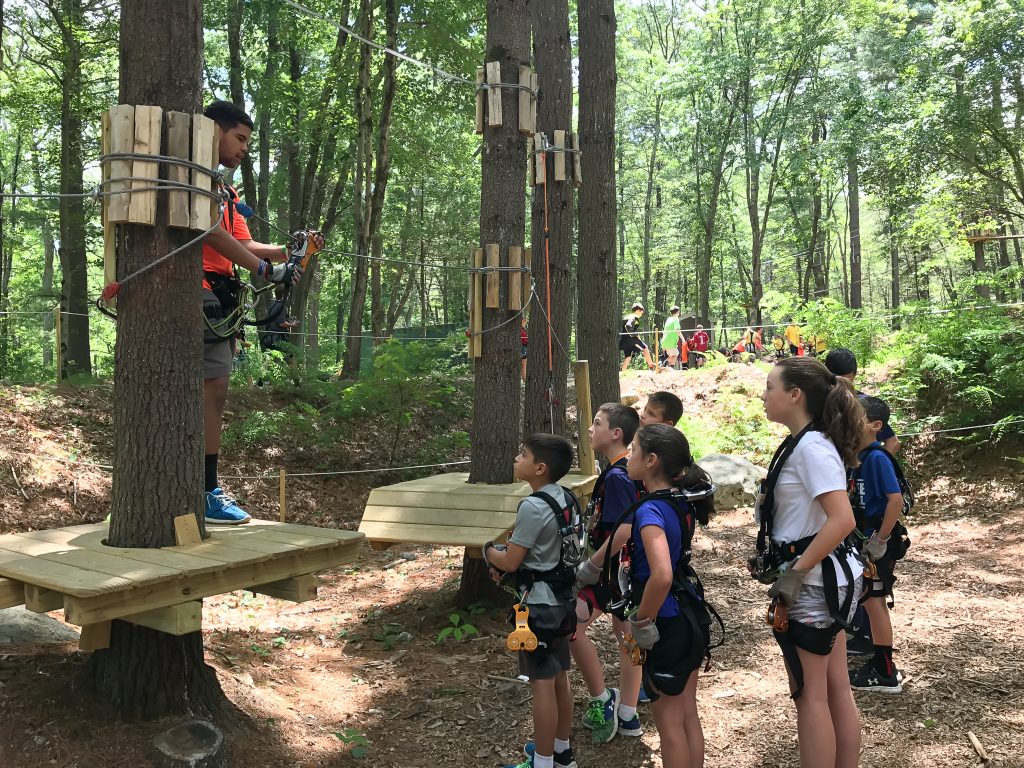 After you feel comfortable clipping in and out of the different set-ups, you are free to explore the park!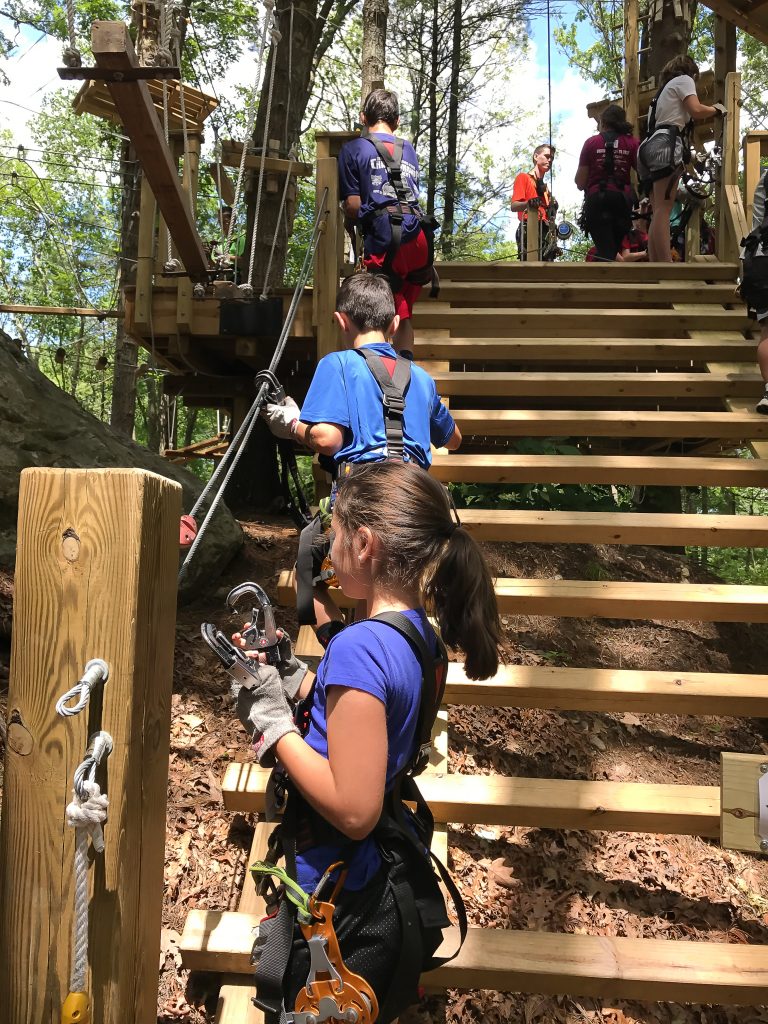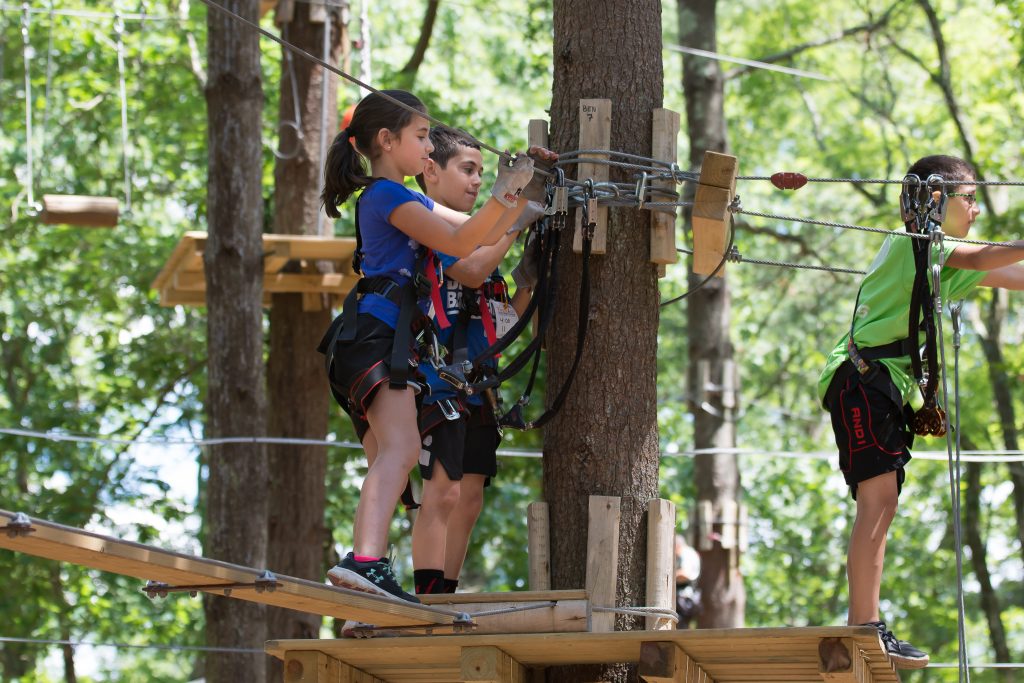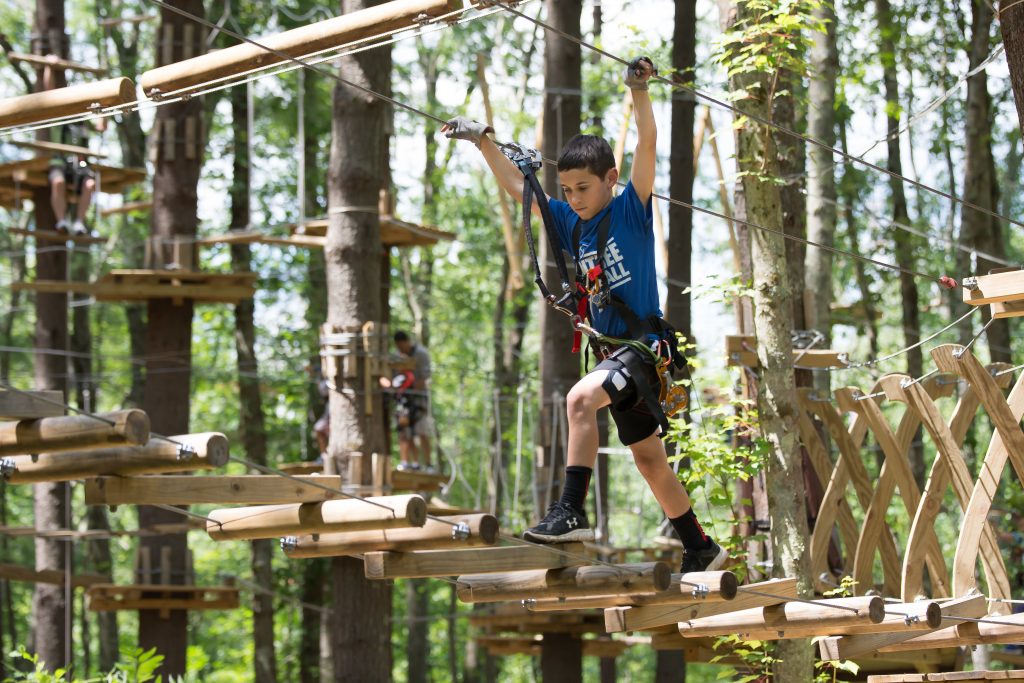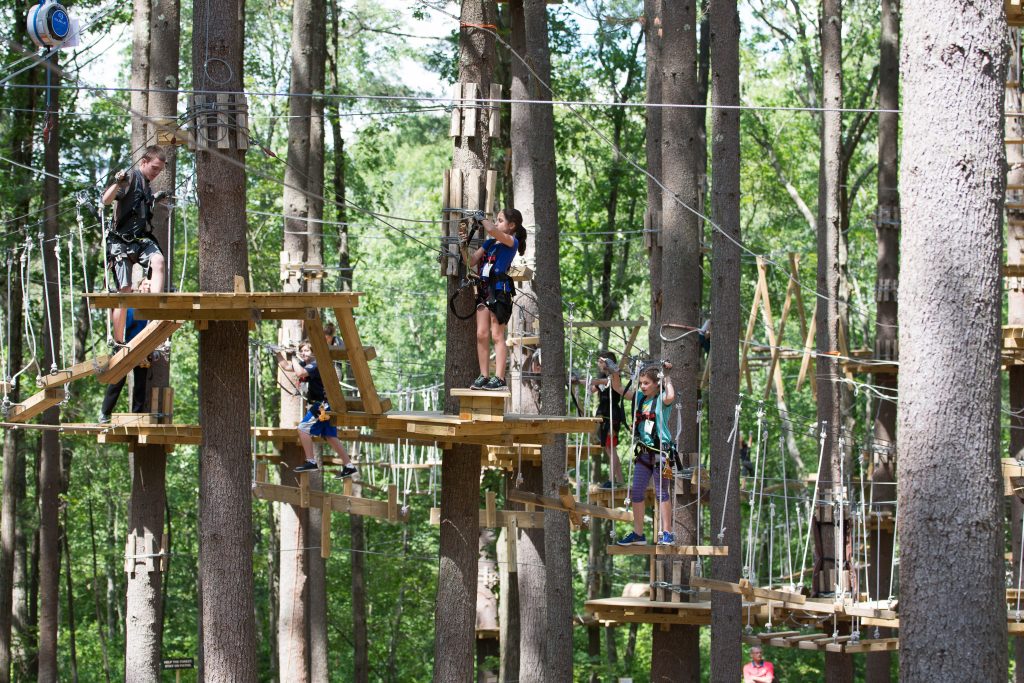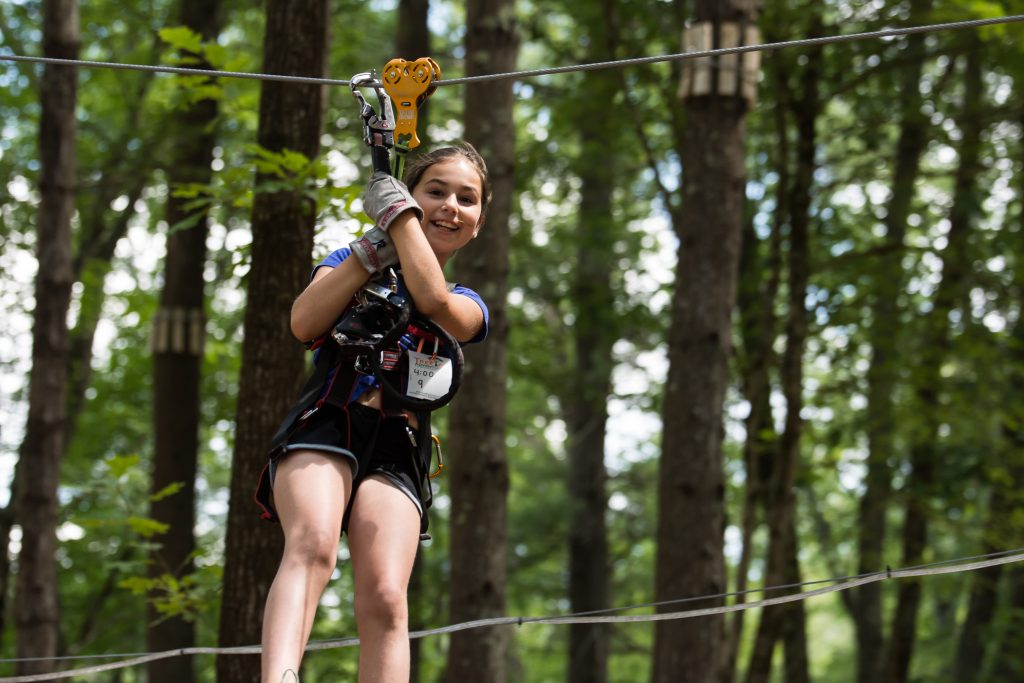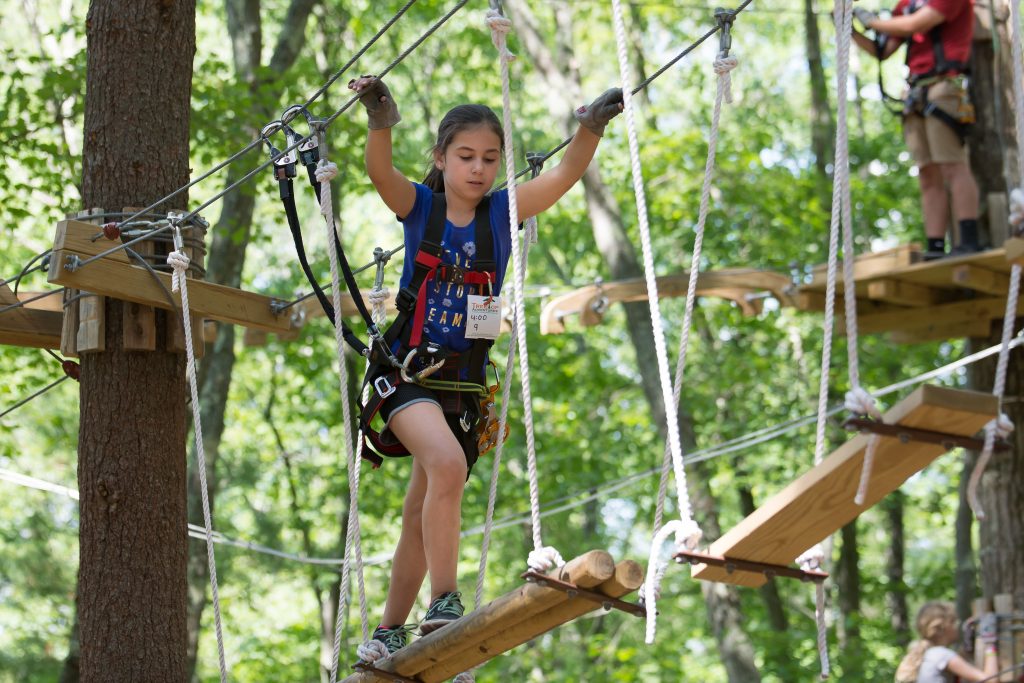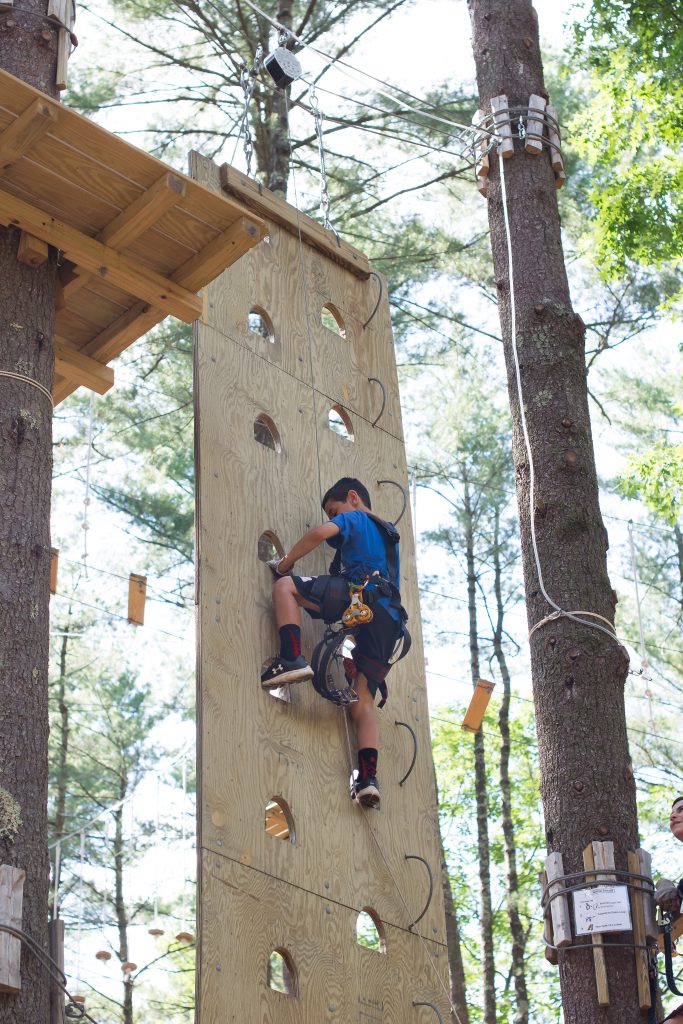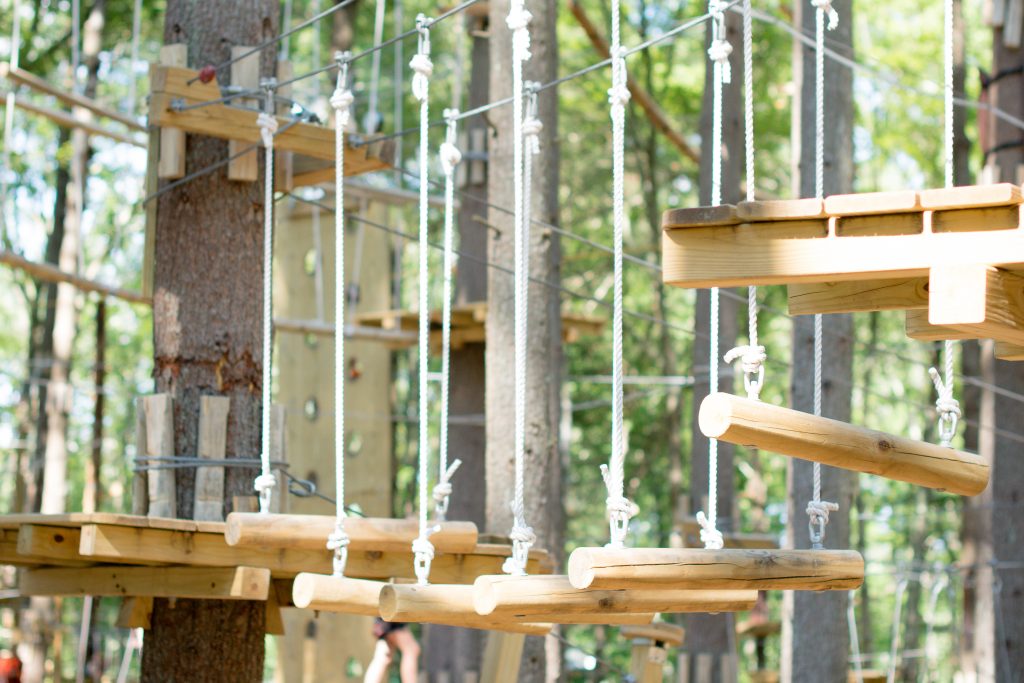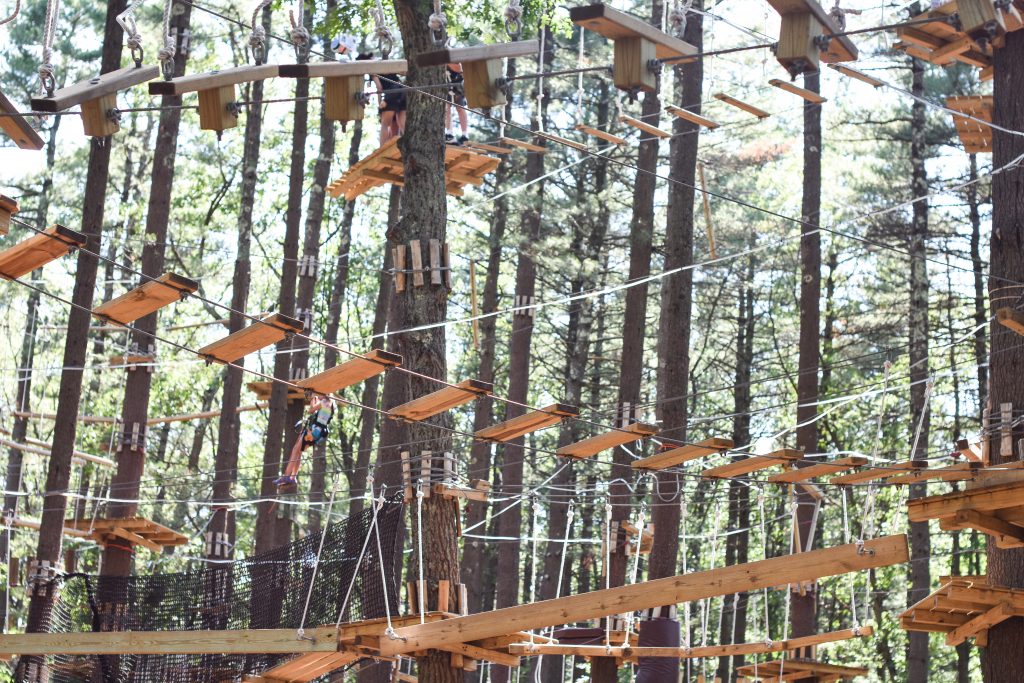 Have you been to TreeTop Adventures?  We'd love to hear what you think!