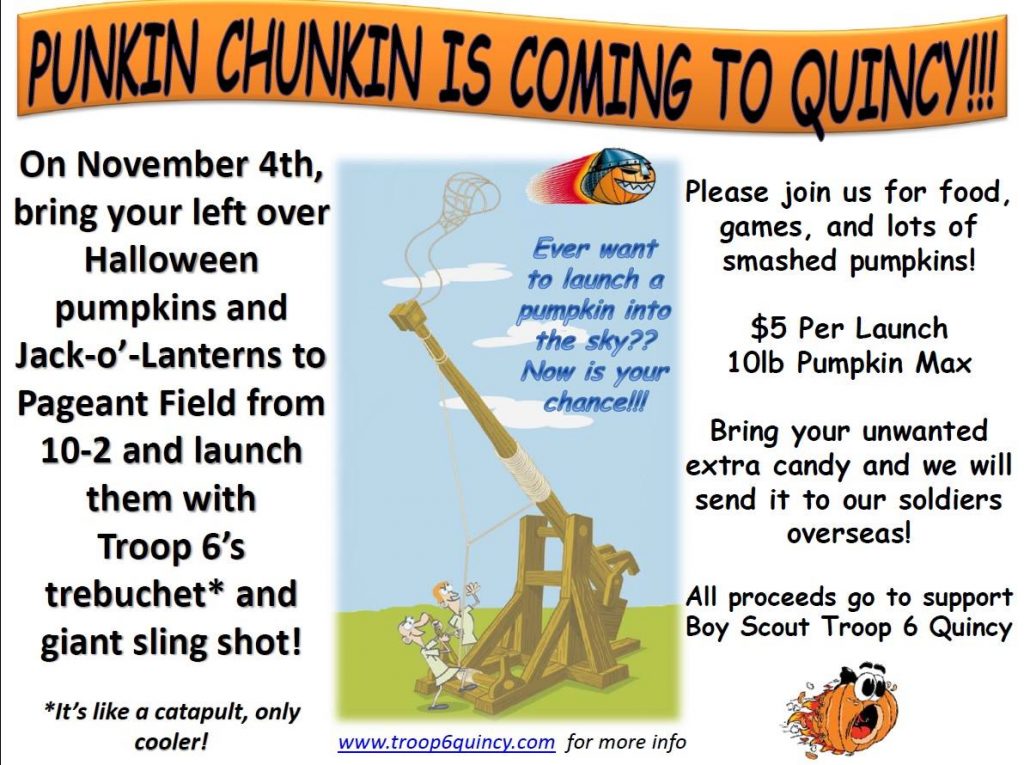 Bring you leftover Halloween pumpkins (if the squirrels haven't devoured them yet) down to Pageant Field in Quincy this Saturday for their Punkin Chunkin event!  For $5 each, you can launch your pumpkin into the air courtesy of Troop 6's trebuchet and giant sling shot.  Bring any extra candy and it will be sent to the troops overseas!
All proceeds go to support Boy Scout Troop 6 Quincy.
Any questions, email punkinchunkinquincy@gmail.com.
Upcoming Events
There are no upcoming events at this time.