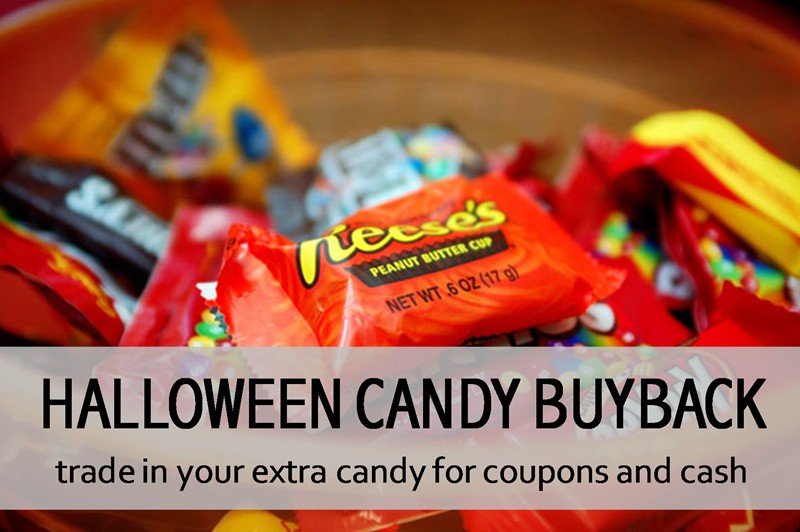 Overloaded with sweets after Halloween?  You can sell your candy back for prizes, coupons and money!  The candy is sent to troops overseas so they can have a treat and a taste of home.  These offers have a short window, most end by November 4th, but a few go a little longer.  So save your favorites and give the rest to the troops!
Advanced Dental Arts  (Norwell)
3rd Annual Halloween Candy Buyback - November 1st, 3rd, 7th & 8th, between 10am-5pm.  Kids will receive a raffle ticket for every pound of candy they bring in.  Candy will be sent to US service members deployed overseas via Operation Attitude.
Kool Smiles (Brockton, Roxbury, Chelsea)
Visit any participating Kool Smiles dental office between October 28th - November 4th to exchange Halloween candy for a toy. With help from Operation Gratitude, Kool Smiles ships the donated candy to deployed U.S. troops.
Magic Beans
The Halloween Candy Buyback is back! After Halloween, we know you have more candy than you'll ever know what to do with. From November 1-4, trade in your child's candy haul at any Magic Beans location and we'll give you 20% off a full-priced toy. All candy will be donated to CarePacks, a nonprofit organization that sends packages to troops overseas. Find your nearest location and hours at https://mbeans.com/Stores.
Montillo Dental Associates of Braintree
Buyback program runs from November 1st - 8th.  Bring in your candy and receive $1.00 for each pound of candy (up to $5). Candy will  be sent to Operation Gratitude, who will send the candy to our troops overseas. (Please note: the office is closed between 1-2pm).
Norwell Pediatric Dentistry & Orthodontics
Stop by Norwell Pediatric Dentistry and Orthodontics between November 1st - 3rd and drop-off your extra candy to support Operation Gratitude.  Children who drop-off their extra candy will receive a goody bag filled with coupons to local businesses that can be changed for fun things like roller skating and swimming, plus they will be entered into a raffle to win some great prizes.  Children are also encouraged to bring in a note or drawing to send to the troops.

Patriot Place
Join the Junior and Patriots Cheerleaders on Friday, November 3rd from 5:00 PM - 6:00 PM for Treats for Troops in the Patriot Place Activity Center (located across from Bar Louie).  The cheerleaders will be collecting non-perishable treats to send to our troops for the holidays, so be sure to bring a treat such as candy or a snack!
South Shore Children's Dentistry (Cohasset)
Donate your excess Halloween candy to American Troops overseas. Such a SWEET way to support our nation's heroes!  Drop off times are November 1st: 8am-5pm, November 2nd: 8am-5pm, and November 3rd: 8am-12pm.   NOTE: Candy drop off open to registered patients only. Max 1lb per patient.

South Shore Smiles (Braintree)
On Wednesday, November 1st from 3-6pm, bring in you unopened Halloween candy and receive $1 per pound (up to 5lbs).  All candy and new toothbrush donations are sent to service men and women overseas.