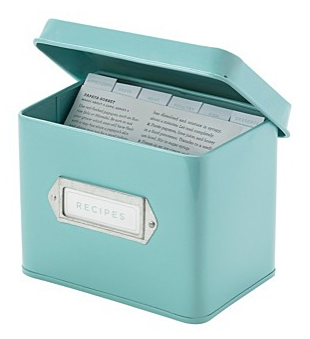 A friend and former co-worker used to make this snack mix around the holidays.  She'd leave it in a bowl outside her cubicle, and it would disappear in a matter of hours.  It's seriously addictive and super easy to make too!
Holiday Snack Mix:
Ingredients:
2 Cups of Rice Chex
2 Cups of Corn Chex
2 Cups of Plain Cheerios
2 Cups of Salted Peanuts
2 Cups of Mini Pretzels
Bag of M&M's (choose holiday colors to make it extra festive)
2lbs of White Chocolate (I use the chocolate candy wafers you can get at the craft store)
Directions:
In a large bowl, mix the Rice Chex, Corn Chex, Cheerios, peanuts and pretzels.
Melt the white chocolate (either in a double boiler or the microwave, I usually opt for the microwave), pour it into the bowl and stir together.
Lay out waxed paper on flat surface (table or counter top), then spread cereal/chocolate mixture on top.
Before mixture is dry, sprinkle M&M's on top.
Once mix is dry, break it into chunks and place in a bowl to serve.
Makes a great gift!  Put a few handfuls in a clear celephane bag, add a colorful ribbon and a crafty gift tag, and this makes a great little holiday token for friends, neighbors, mail carriers and teachers!