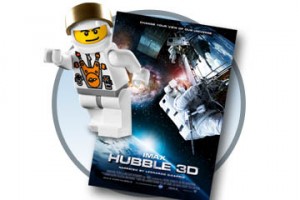 On Saturday, August 14th, LEGO stores will he holding an IMAX Hubble 3D Building Event!   
Starting at 11am, visit the LEGO store in Braintree (South Shore Plaza) on August 14 and build the coolest LEGO space ship you can imagine!   The first 30 children to build a space ship in each LEGO Store will receive a voucher for a free admission pass to their local IMAX theatre to experience the new IMAX 3D movie Hubble 3D ! Plus, stop in to get a free Hubble 3D poster, while supplies last.    
Exclusive IMAX engagements of Hubble 3D began on March 19, 2010 and will expand nationwide on August 20, 2010. For more information, visit www.imax.com/hubble, or contact the Braintree LEGO store at 781-356-6501 .