Today, Shannon from Love Your Space Professional Organizing shares some creative and stylish ideas for displaying kids artwork:
Kids LOVE to create, and at our house, it is a daily activity! Add to the homegrown stack, art brought home from school and the next thing you know, every flat surface is covered, OR worse yet, every wall is covered with art hung by bits of scotch tape. Artwork displayed is not only a confidence booster for the kiddos, but it brings original and wonderful splashes of color into the home. Here are some solutions that bring a bit of order and style to displaying the many works of art!
CLOTHESLINES
Moulin Roty Wood Clothes-Line ($18):
Work of Art Clips (Land of Nod, $12.95):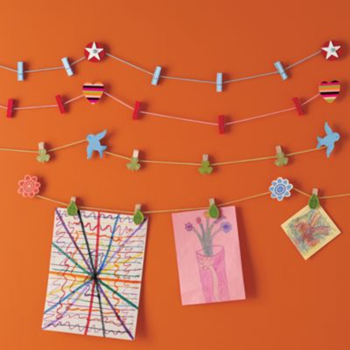 Try this IKEA curtain wire ($14.99) with these curtain clips ($4.99):
FRAMES
Fun, colorful, and non-glass (IKEA $9.99):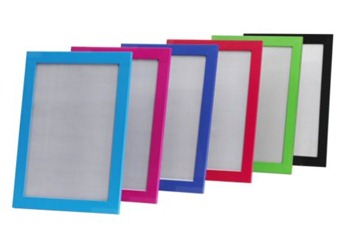 Glass and white for a statement in varied sizes (IKEA, $10.99):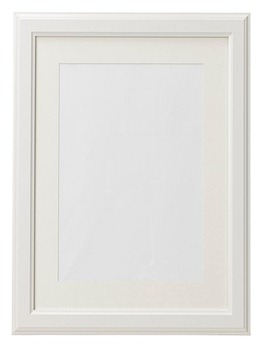 This amazing artwork display has an easy front opening AND can store up to 50 additional pieces of art to rotate!  (Improvements, $24.99):
 

MAGNETIC PAINT

Try Magpaint, get creative, and hang your artwork anywhere: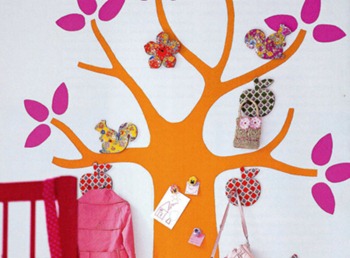 Turn projects into "NEW" works of art with templates from Sarah Jane Studios:
And when you are done enjoying the art, take a picture of it, recycle it, and create a memorable digital book! However, for those memorable pieces that you would love to one day pass along to them as adults, place the masterpiece in an archival box for safekeeping!  (Container Store, $12.99)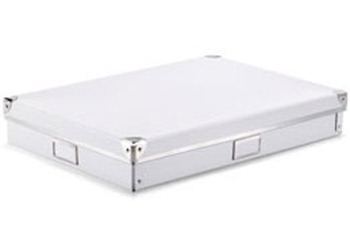 Or one of these fun colors (Container Store, $9.99-$12.99 each):
How do you tame the artwork in your home? Make sure to stop by Love Your Space Professional Organizing on Facebook and post a picture of how you display art.
Shannon Tracy
Love Your Space Professional Organizing
*  *  *