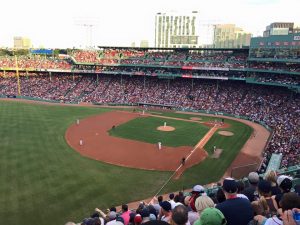 The Red Sox want to make taking your family to a game even easier, and are offering FREE TICKETS for younger Sox fans through their Kid Nation program. Tickets are limited – sign up today!
Read More
The Infractions, featuring the "Happening Horns", have been a mainstay in the nightclub, college, wedding and concert scene for several years. This seven member group consists of a four piece rhythm section and a three piece horn section. Their music ranges from the 70's, 80's and 90's to contemporary.
Hanover Day is a widely popular festival on the South Shore in its twelfth year! The day includes a carnival, main stage music, animals, pony rides, vendors, a handmade craft/artist fair, food trucks, Red Sox Showcase, raffles, 3v3 Basketball tournament, historical displays, children's area, arts & crafts, nighttime entertainment featuring Entrain and fireworks.