Looking to take a walk or an easy hike with the family?  Check out these local spots!
Ames Norwell State Park
Linwood Street, Abington 

Ames Nowell is open year-round for daytime recreation. Cleveland Pond is popular with boaters and fisherman. If you're looking to stay dry, there are several miles of trails along the pond edge and surrounding woods.
Open sunrise to sunset.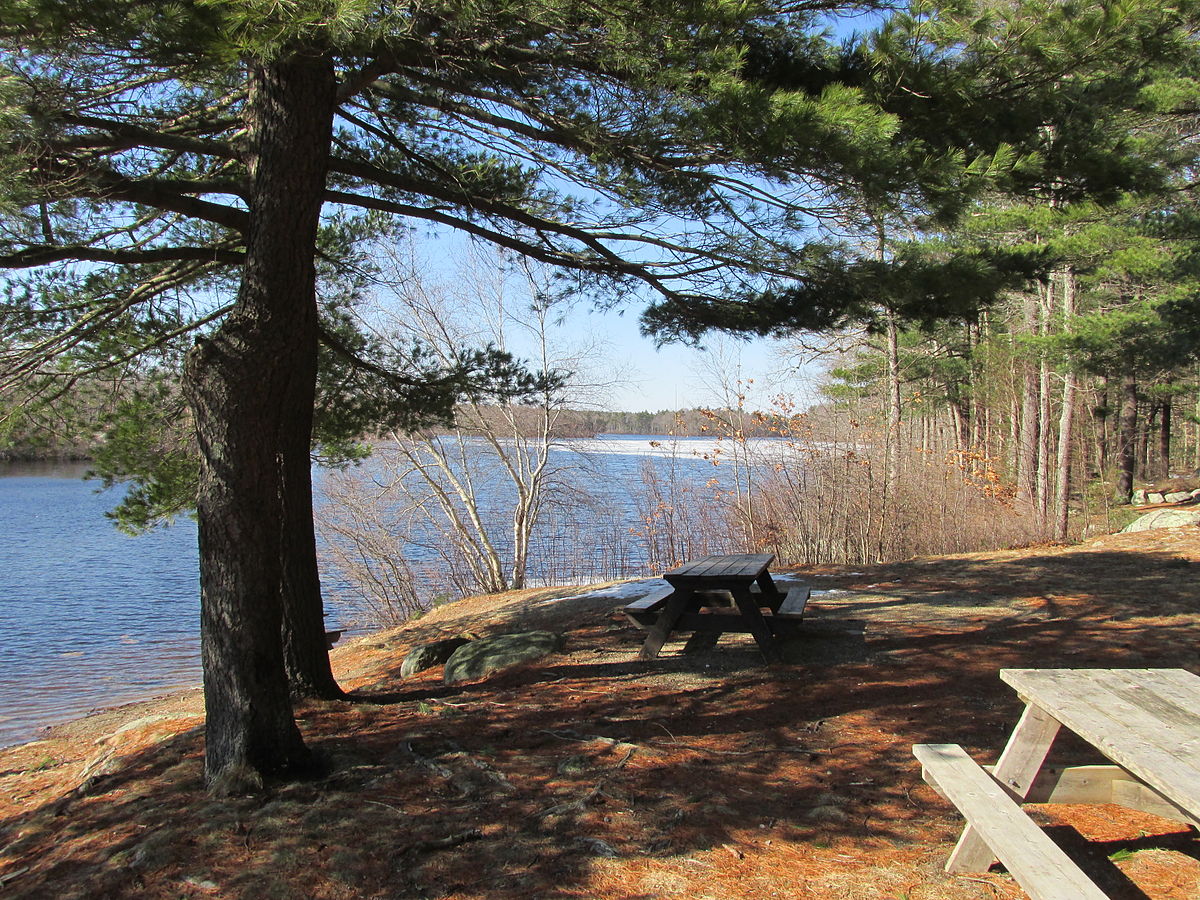 Blue Hills Reservation
1904 Canton Ave, Milton

Blue Hills Reservation is a 6,000-acre state park in Norfolk County, Massachusetts. Managed by the Massachusetts Department of Conservation and Recreation, it covers parts of Milton, Quincy, Braintree, Canton, Randolph, and Dedham.
We usually head to the
Blue Hills Trailside Museum
and pick a trail from there.  The Red Trail is pretty kid-friendly, but does have some rocky spots.
Download a map of the entire Blue Hills Reservation area.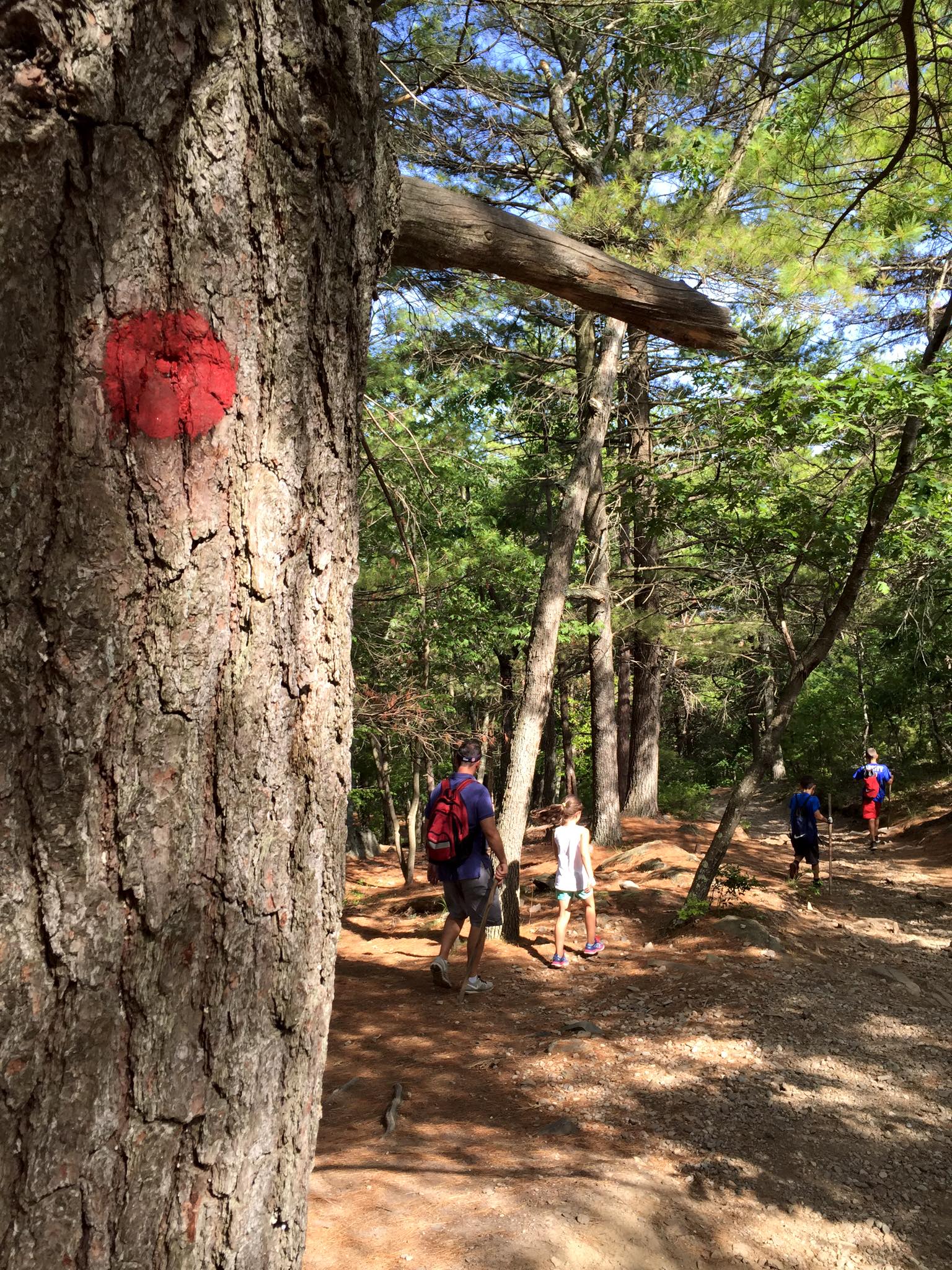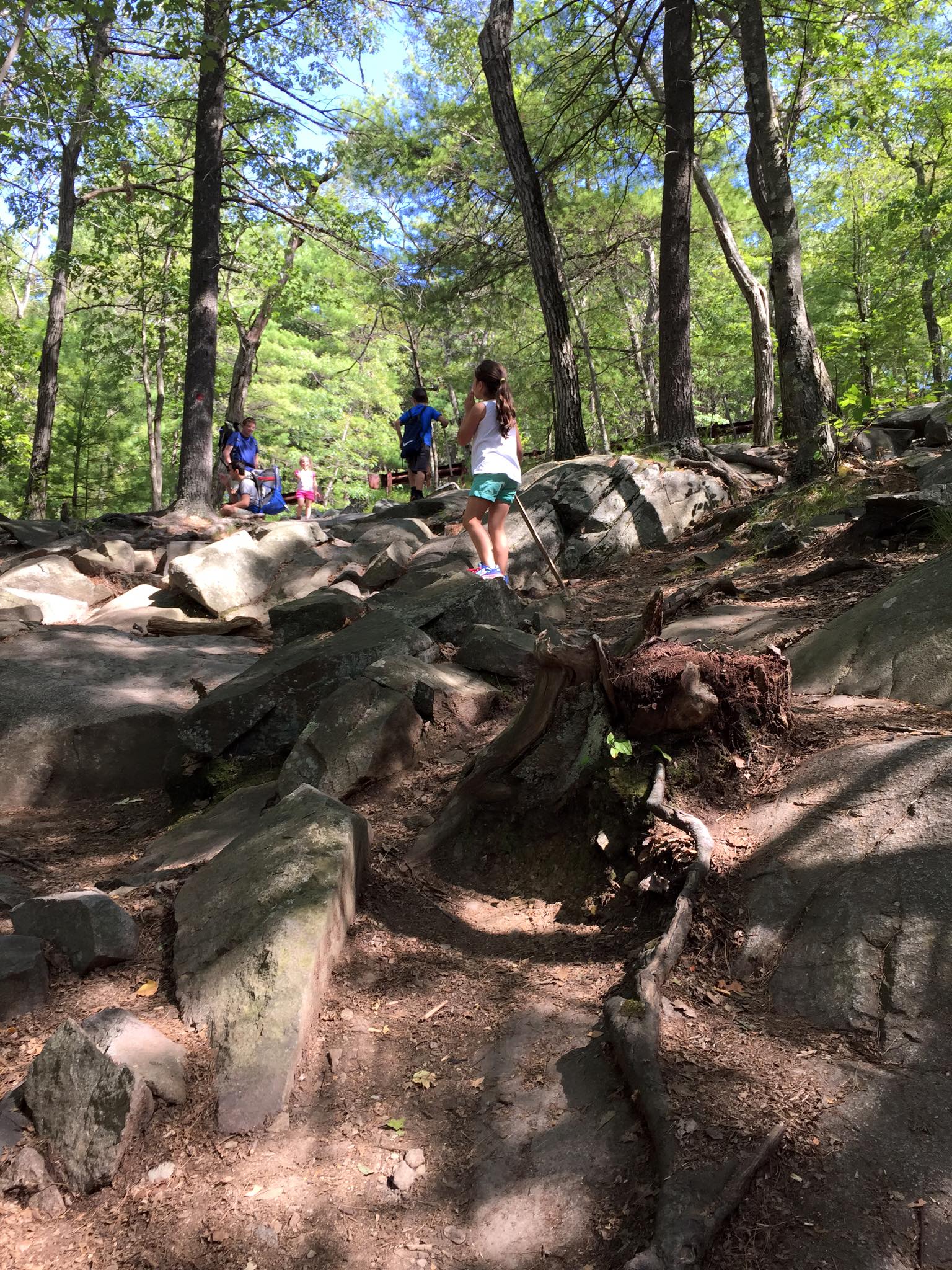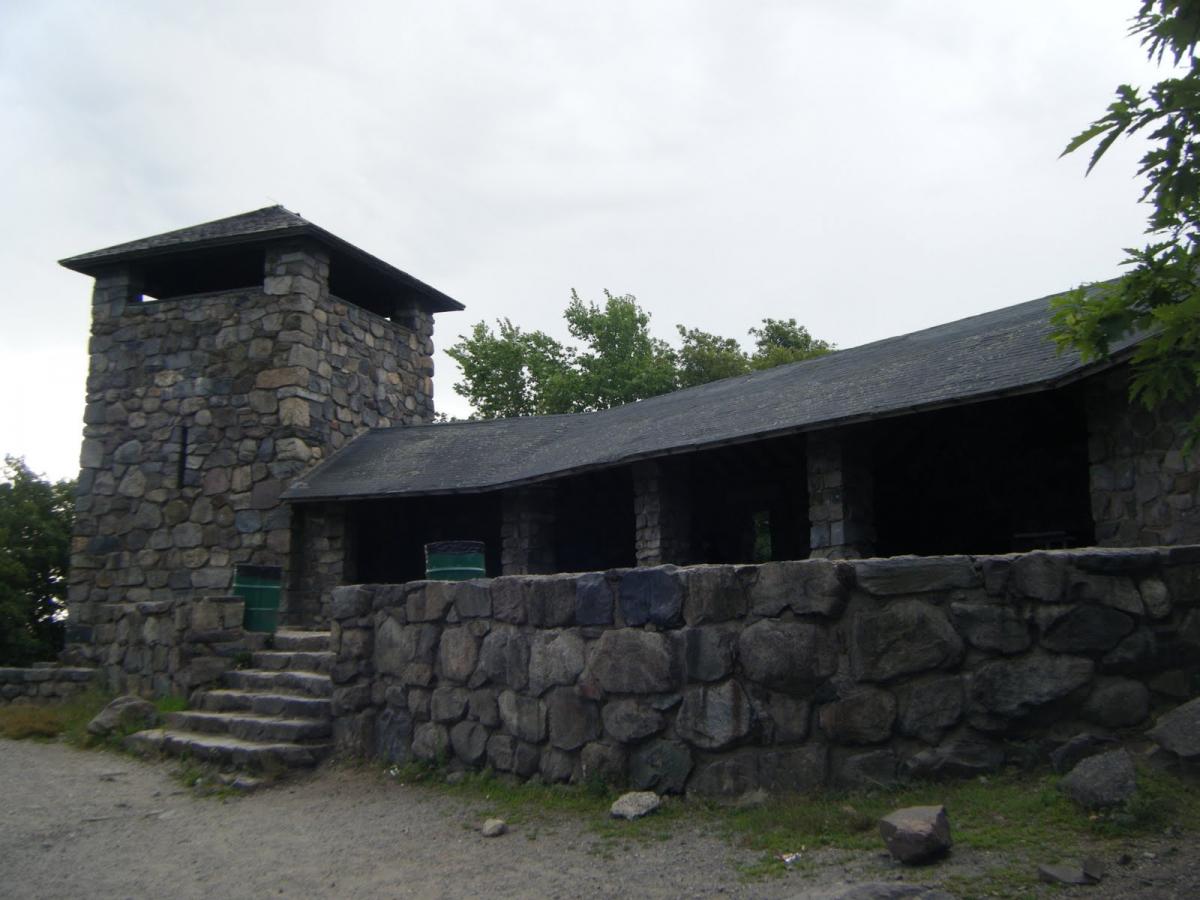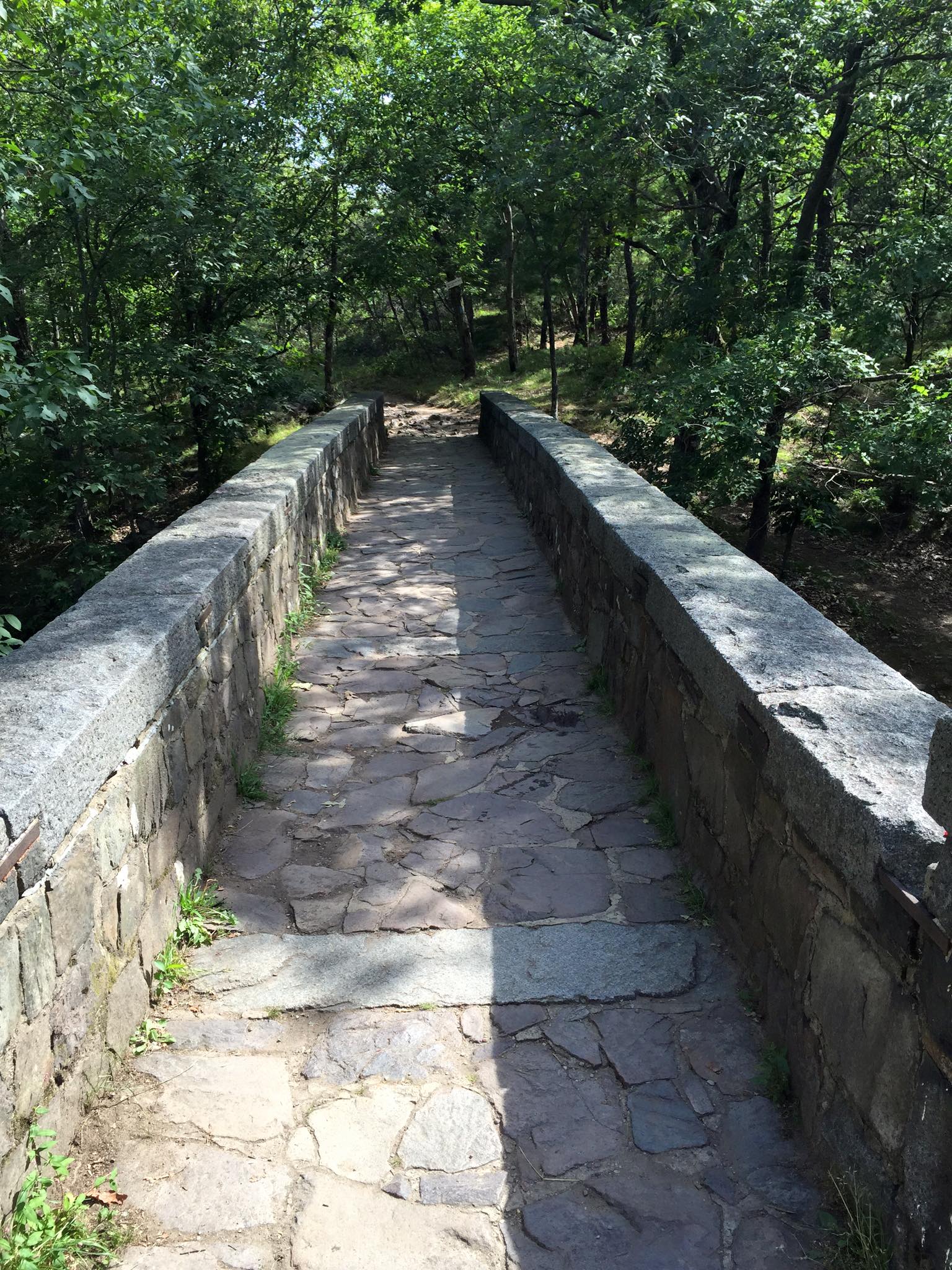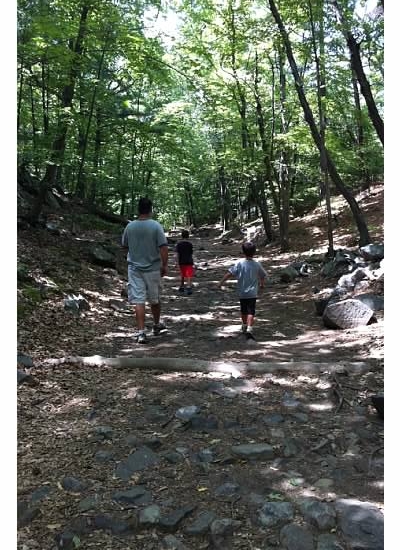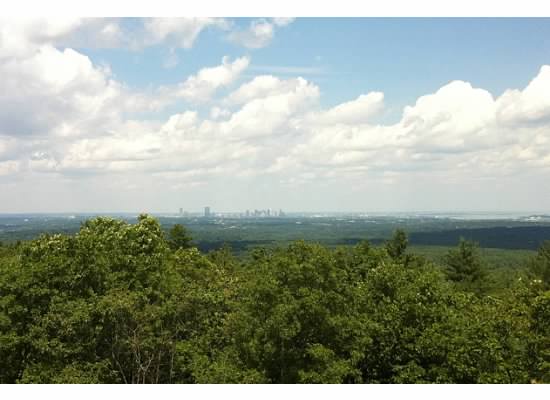 Castle Island
2010 William J Day Blvd, Boston
Castle Island is a 22 acre urban park located right on the water, connected to the mainland by roadway.  The park features many paved pathways that run along the water and circle around Fort Independence.
Activities include swimming at the beach areas, playing on the playground, and fishing.  Stop by
Sullivan's
restaurant for a bite to eat, and don't forget the ice cream!  Public restrooms are open seasonally.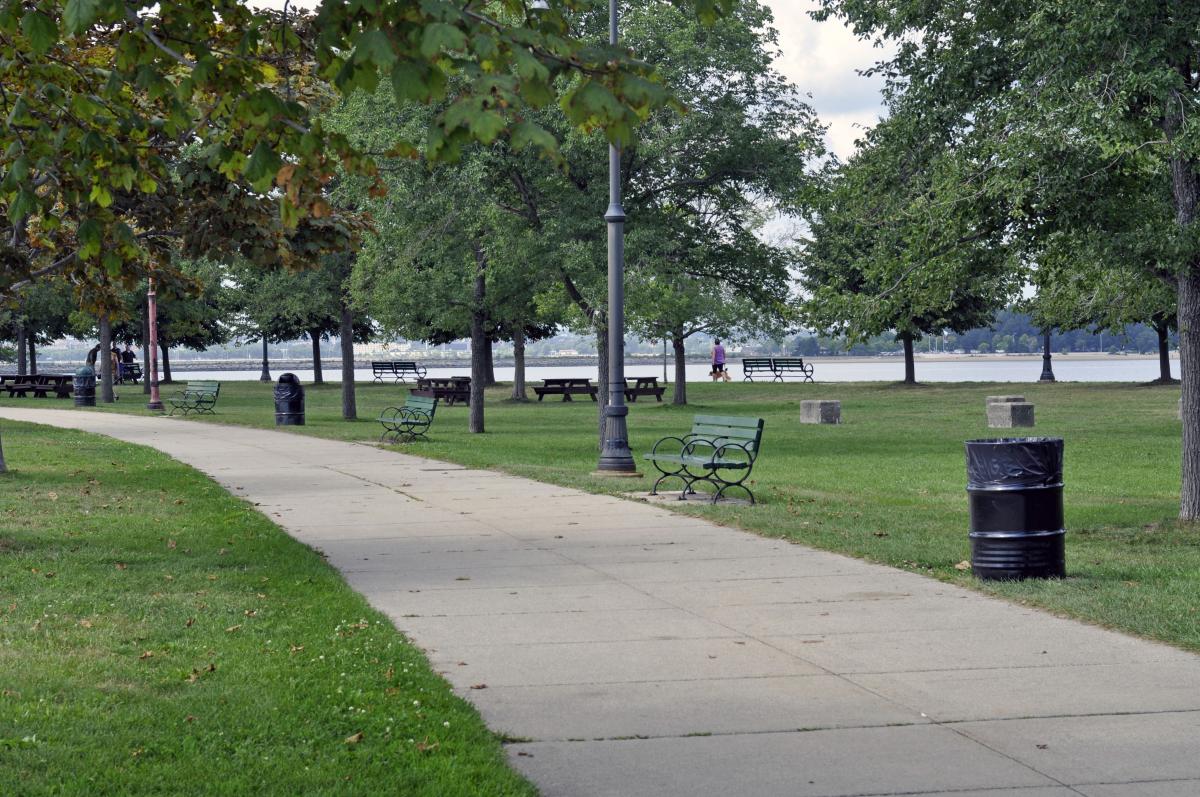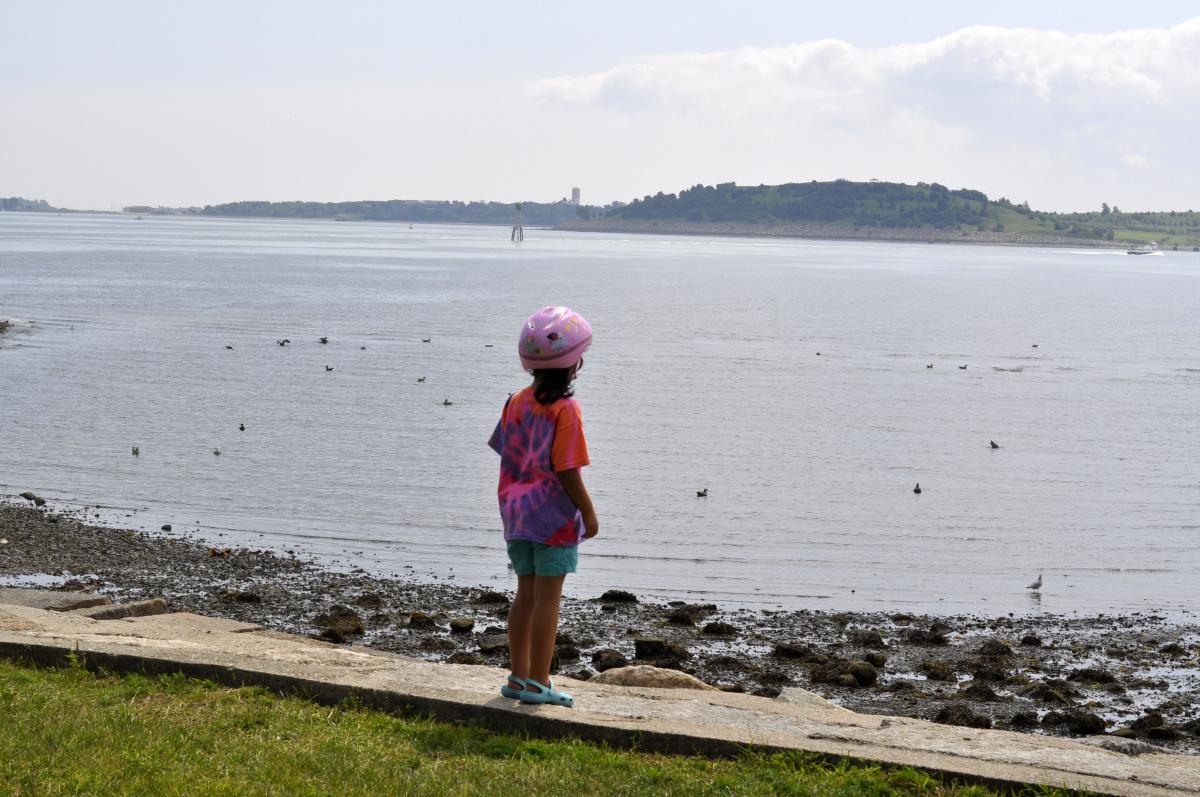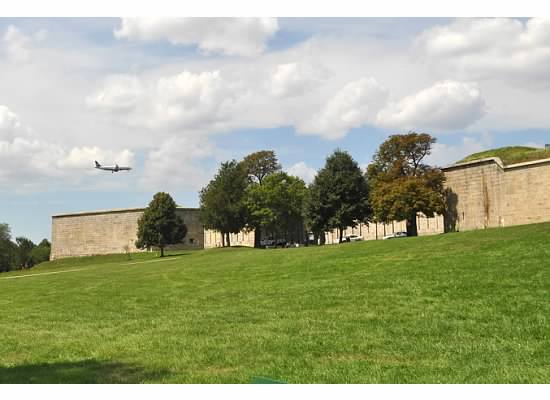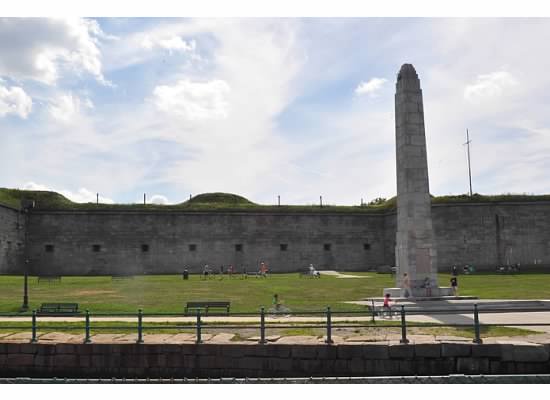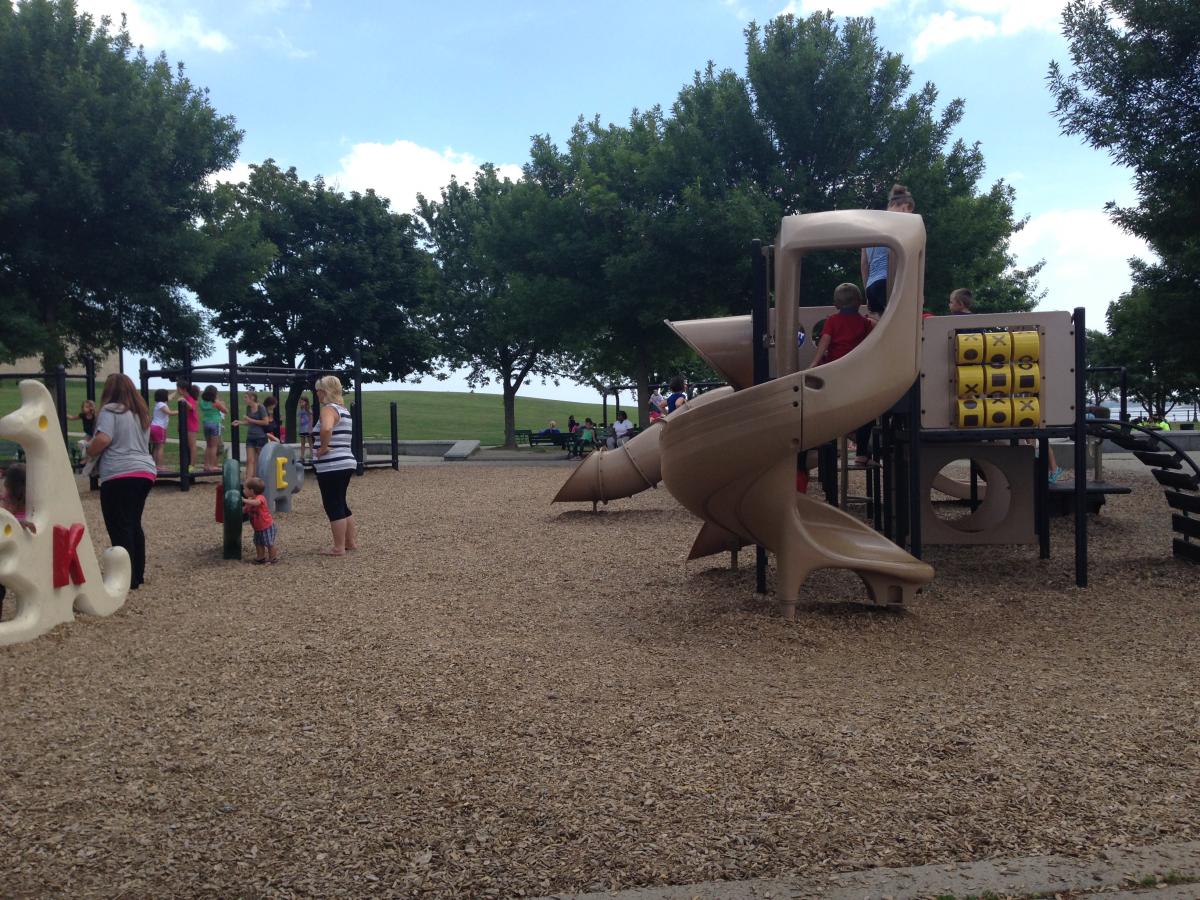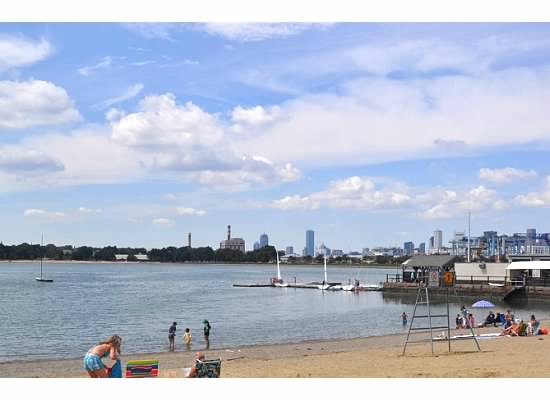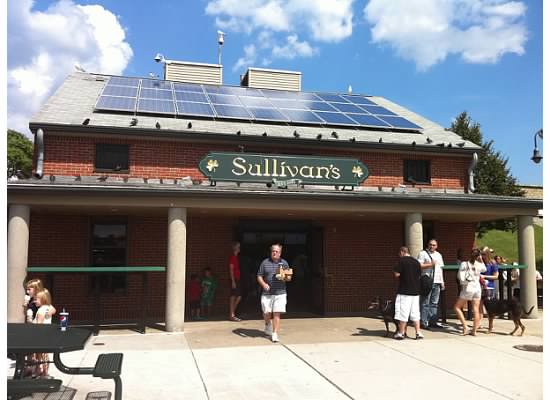 Nature Trail & Cranberry Bog
Patriot Place, Foxboro

Located behind Bass Pro Shops, the Nature Trail at Patriot Place is a half mile scenic walk that winds through a cranberry bog and a wooded area as well.  The trail is made of wood mulch and is a bit tricky with a stroller, but fine on foot for kids.
After you finishing exploring the trail, head into the Bass Pro Shops to see all of their fun displays, including the huge fish tank!
See what we love about the Nature Trail!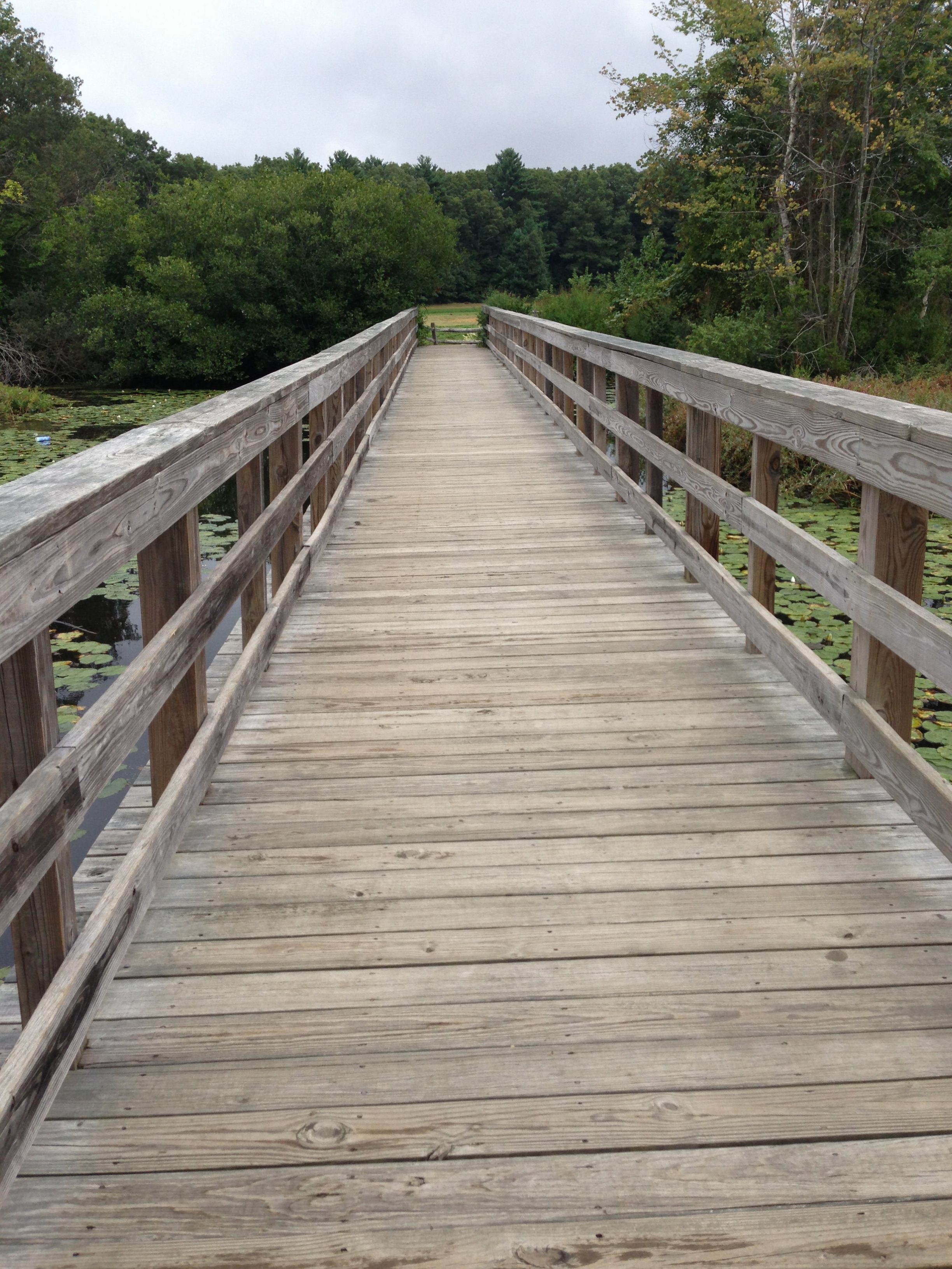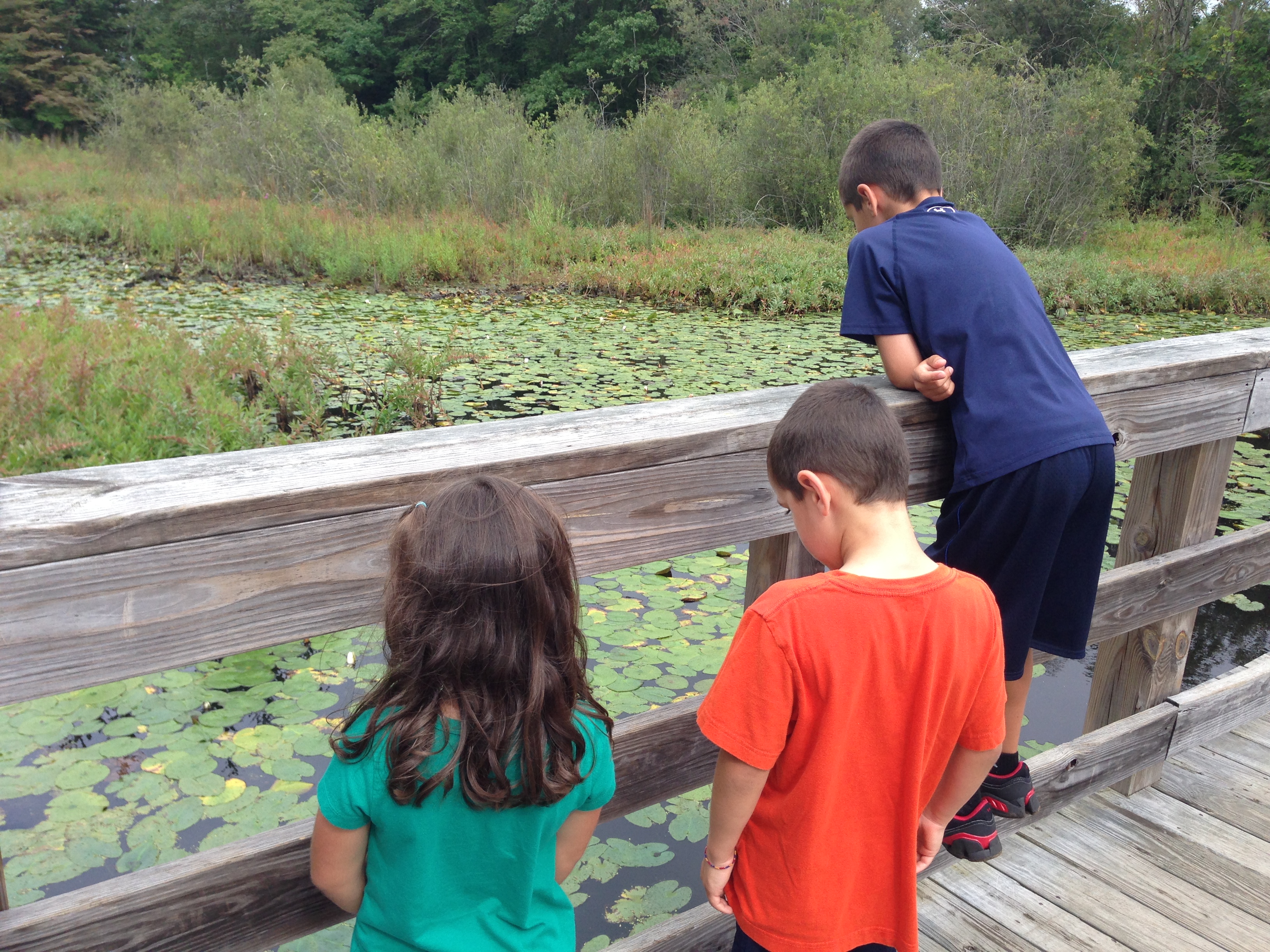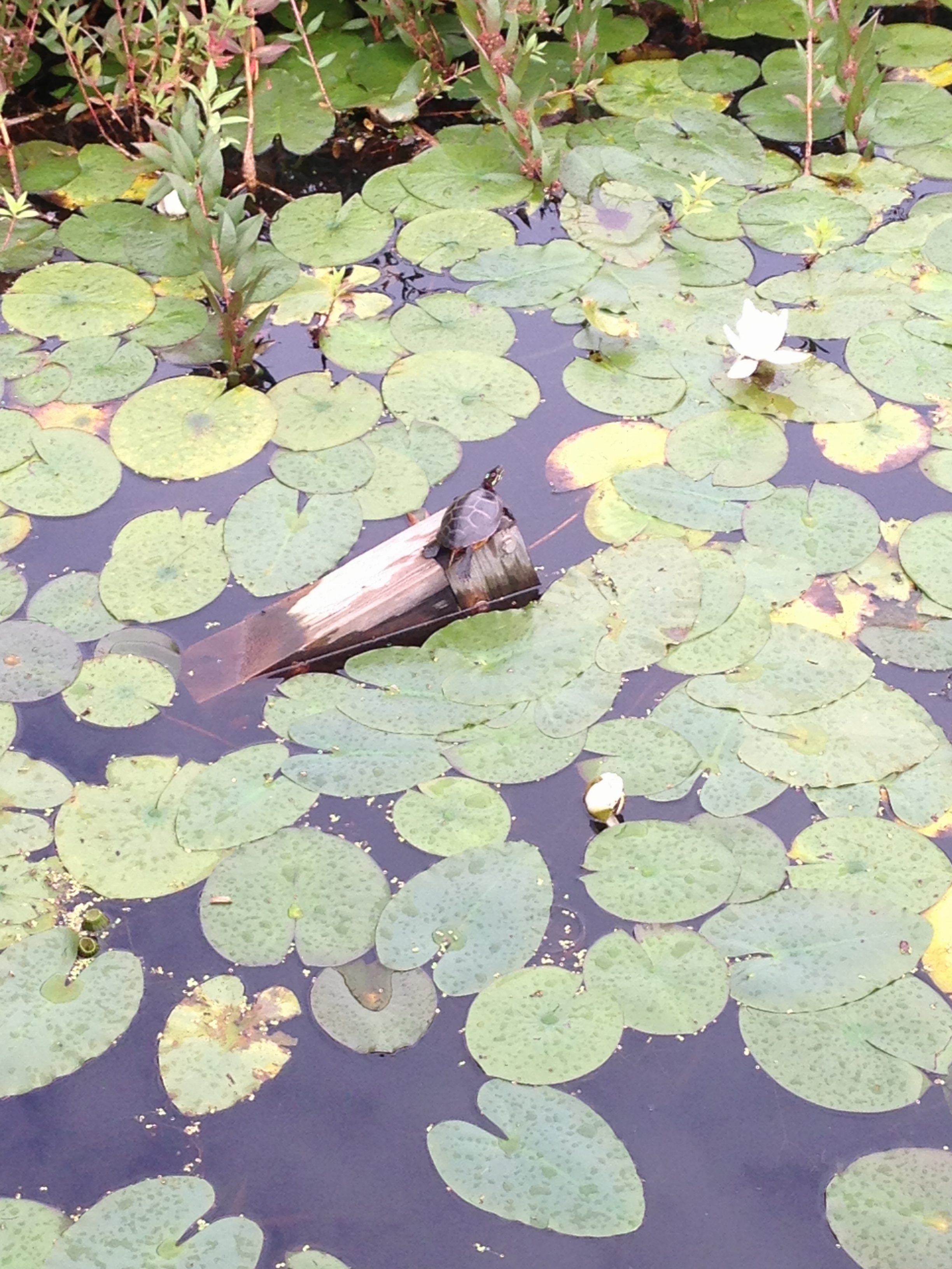 Norris Reservation
10 Dover Street, Norwell  MA

129 acres of conservation land with 2.3 miles of trails through the woods.  Wooden walkways take you over small pond areas, and benches offer a spot to rest or take in the scenery.  Great for families with kids (and dogs!).
No pubic bathrooms are available.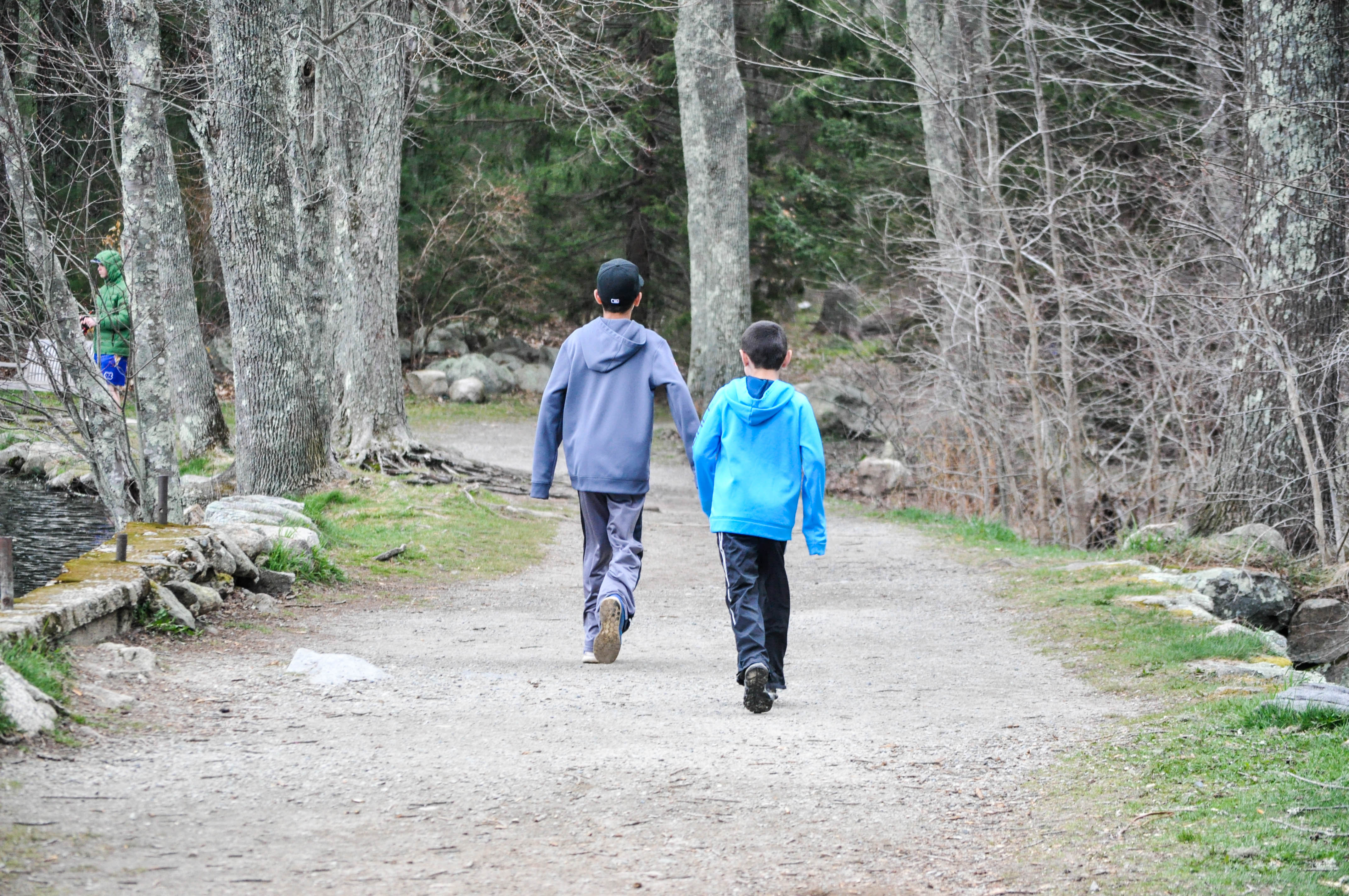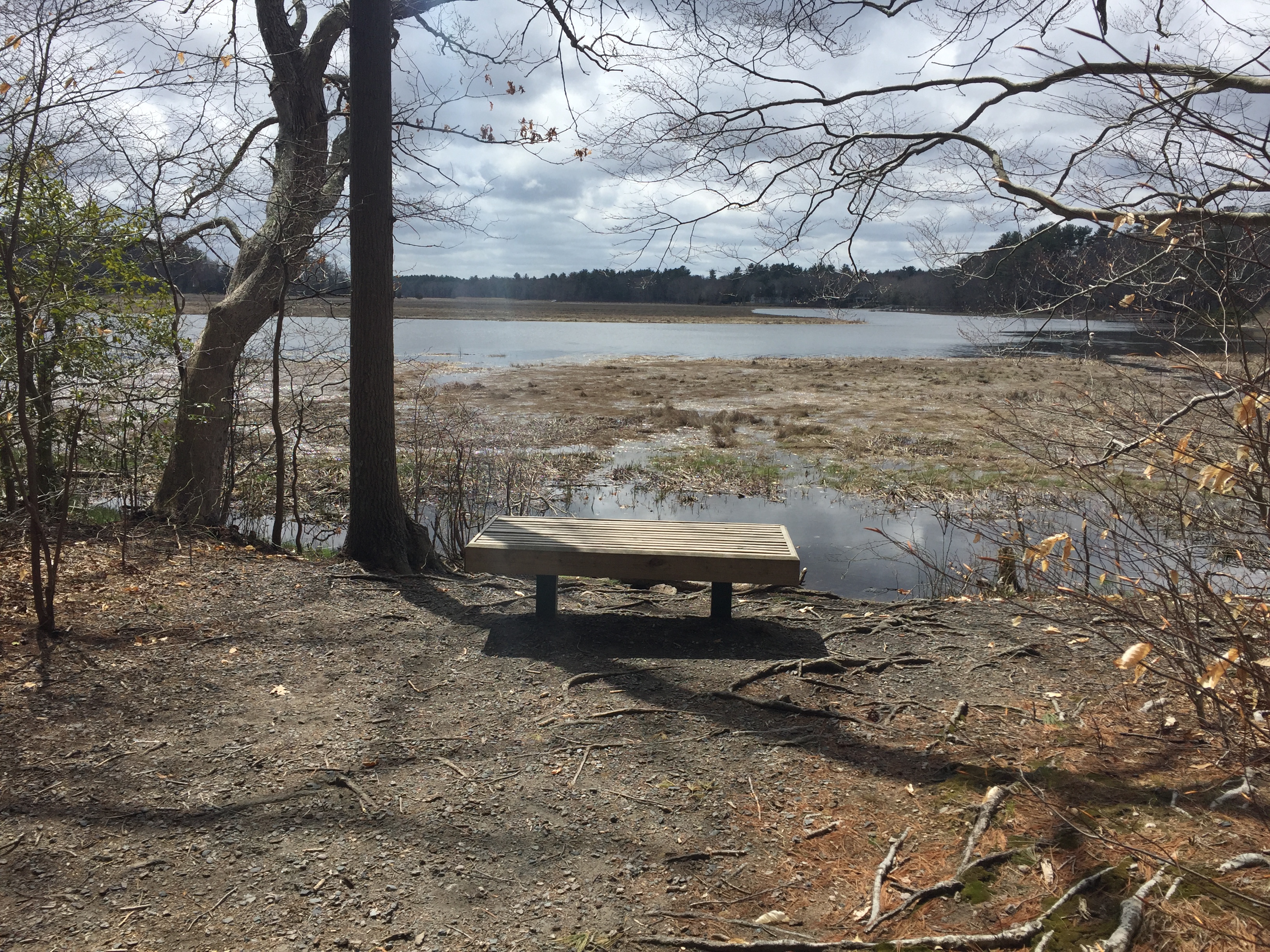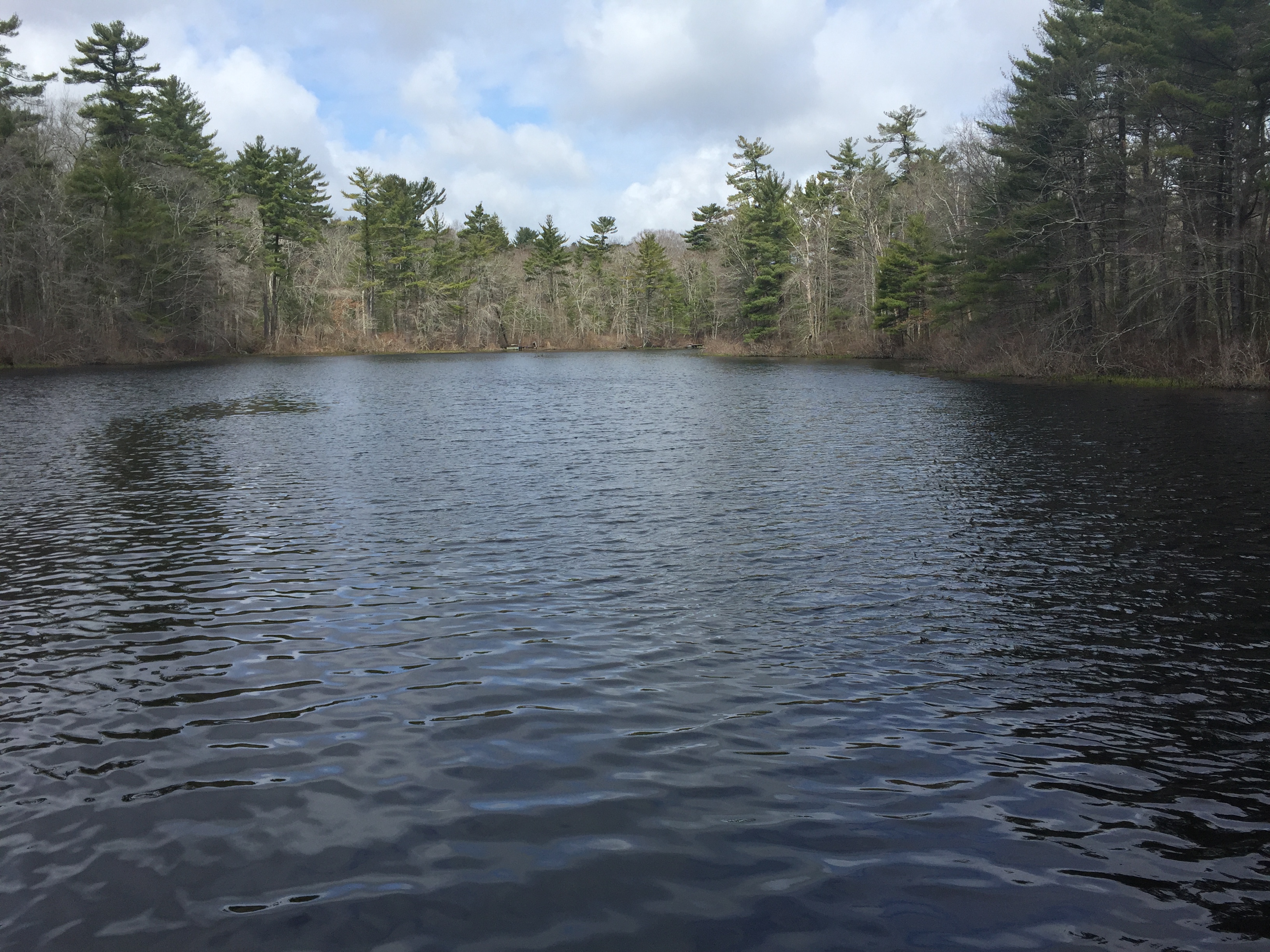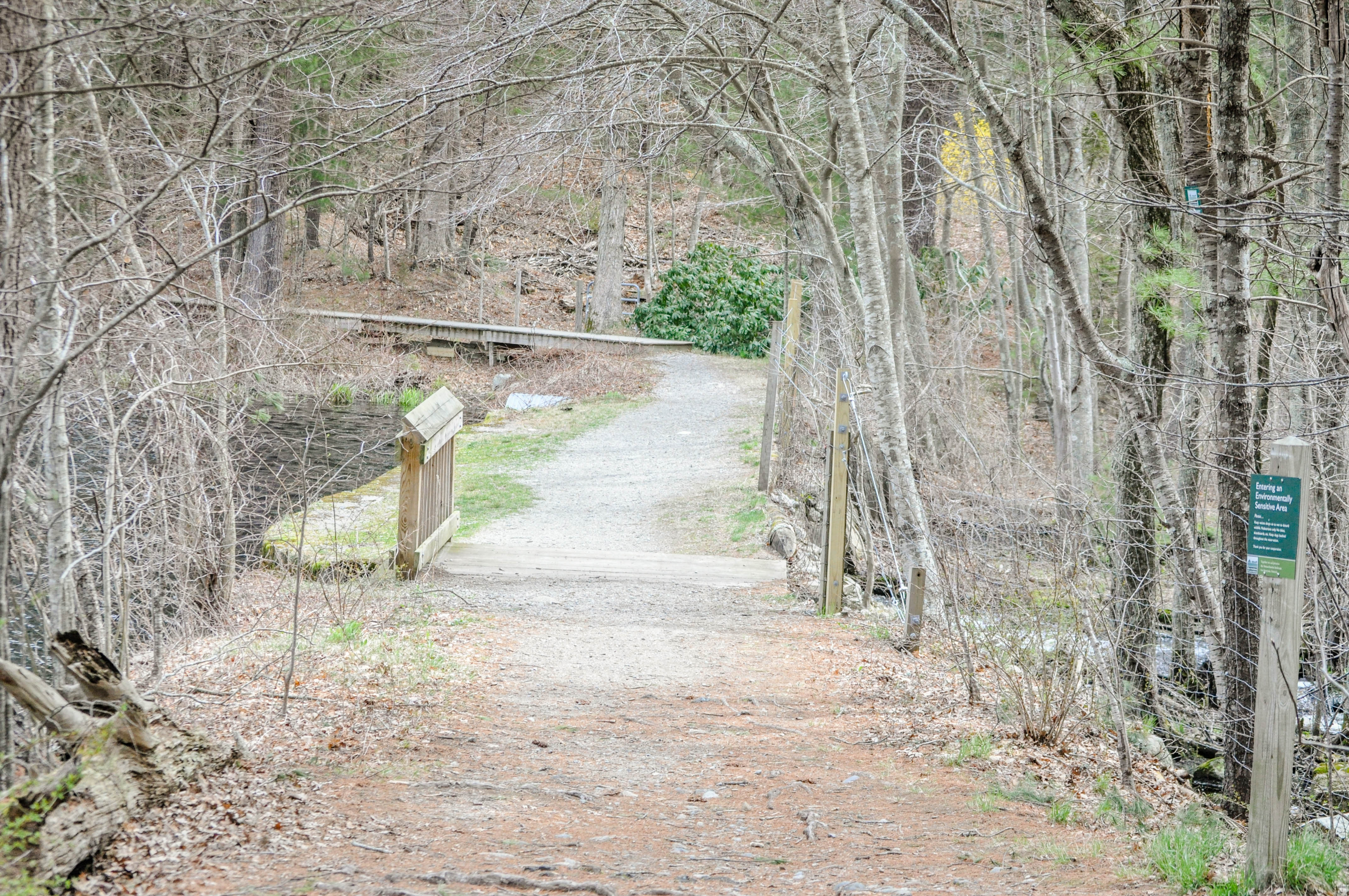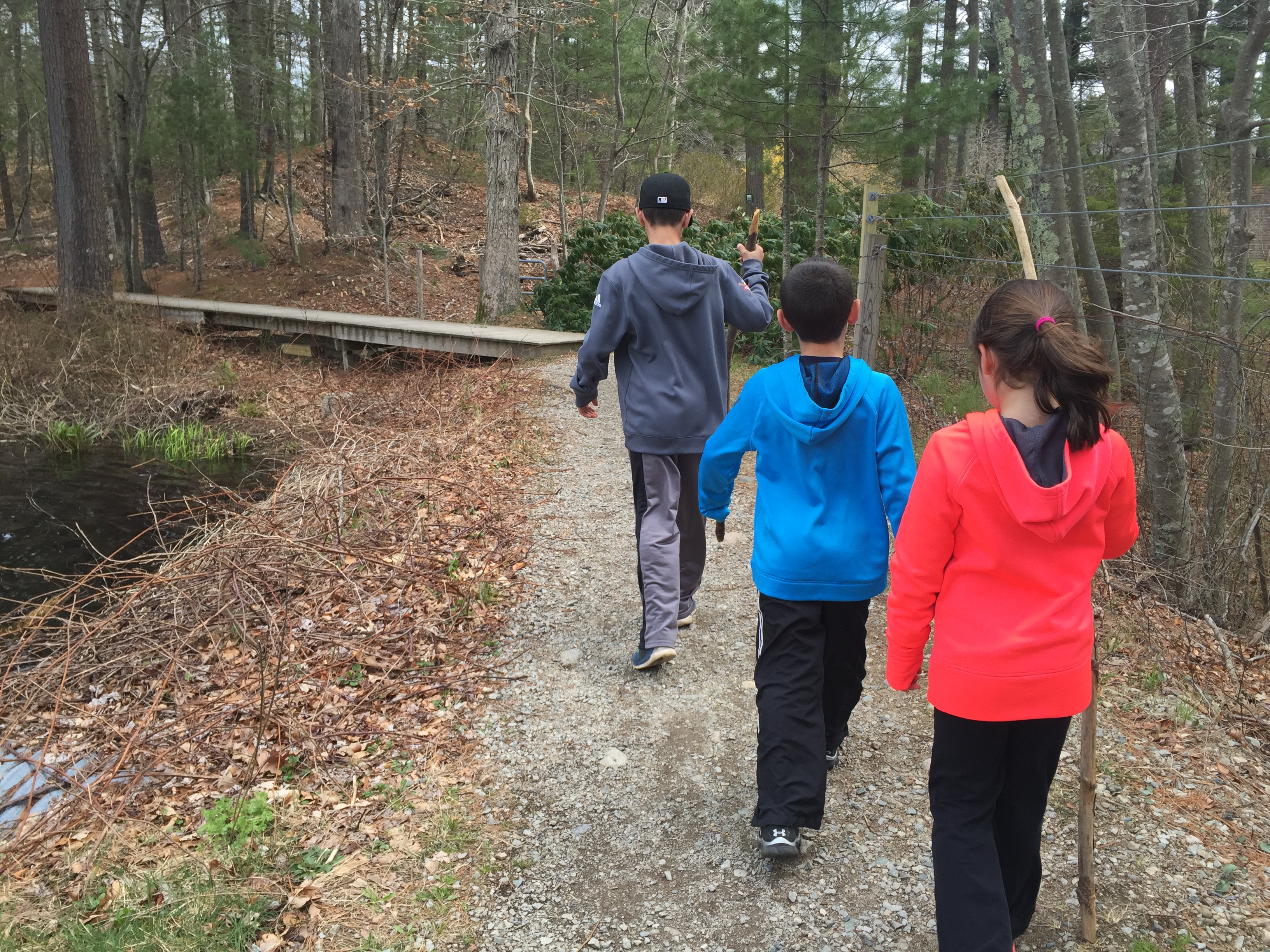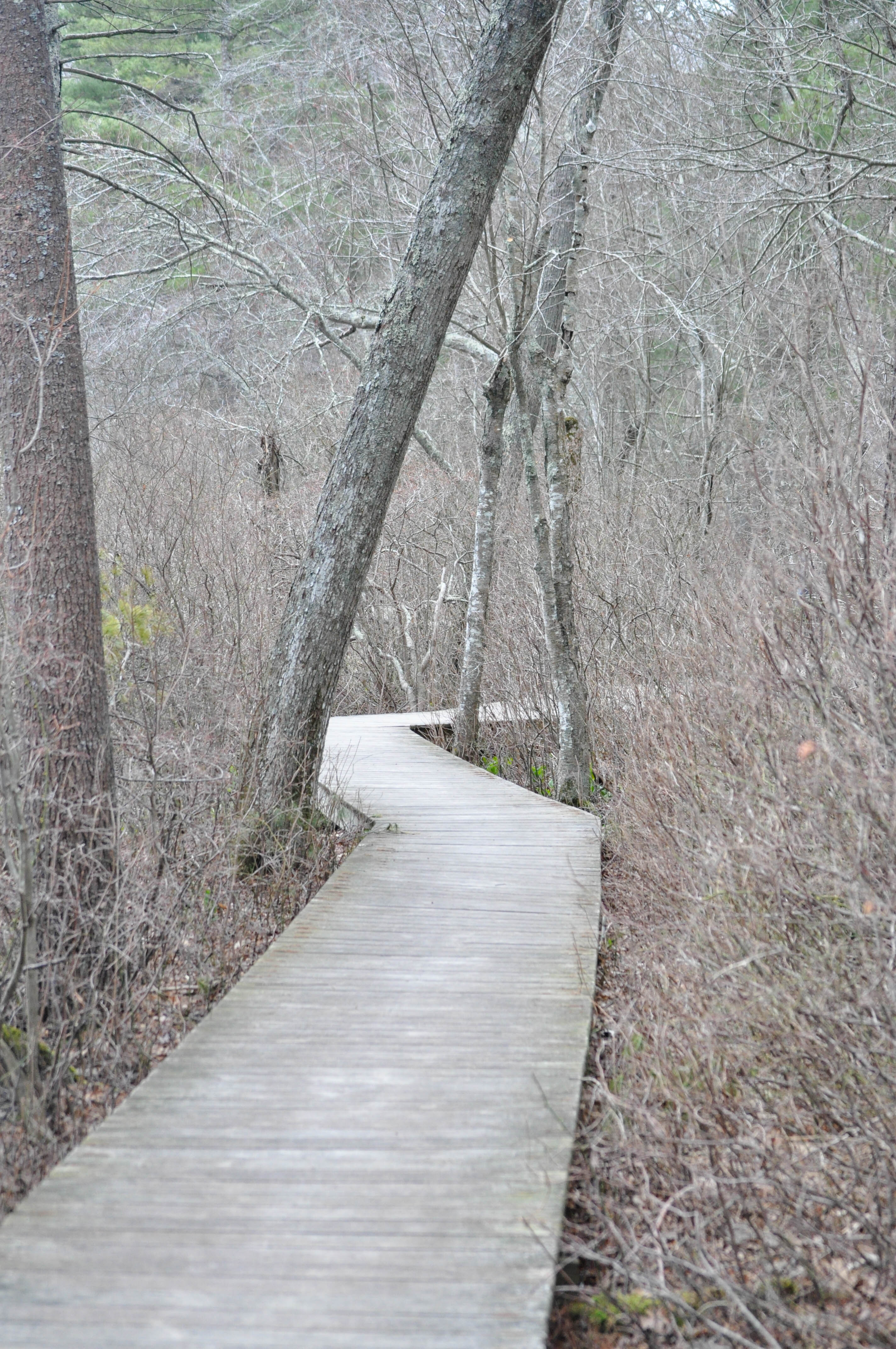 North River Wildlife Sanctuary
2000 Main Street, Marshfield

Explore more than 2 miles of trails, including a universally accessible loop trail, at North River Wildlife Sanctuary in Marshfield. There is a boardwalk that takes you down to the edge of the North River and another that goes through the woods to the Hannah Eames Brook
Trails are open daily from dawn to dusk.  Hours for the Nature Center vary by season.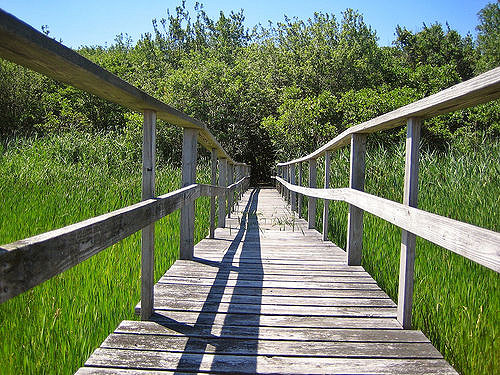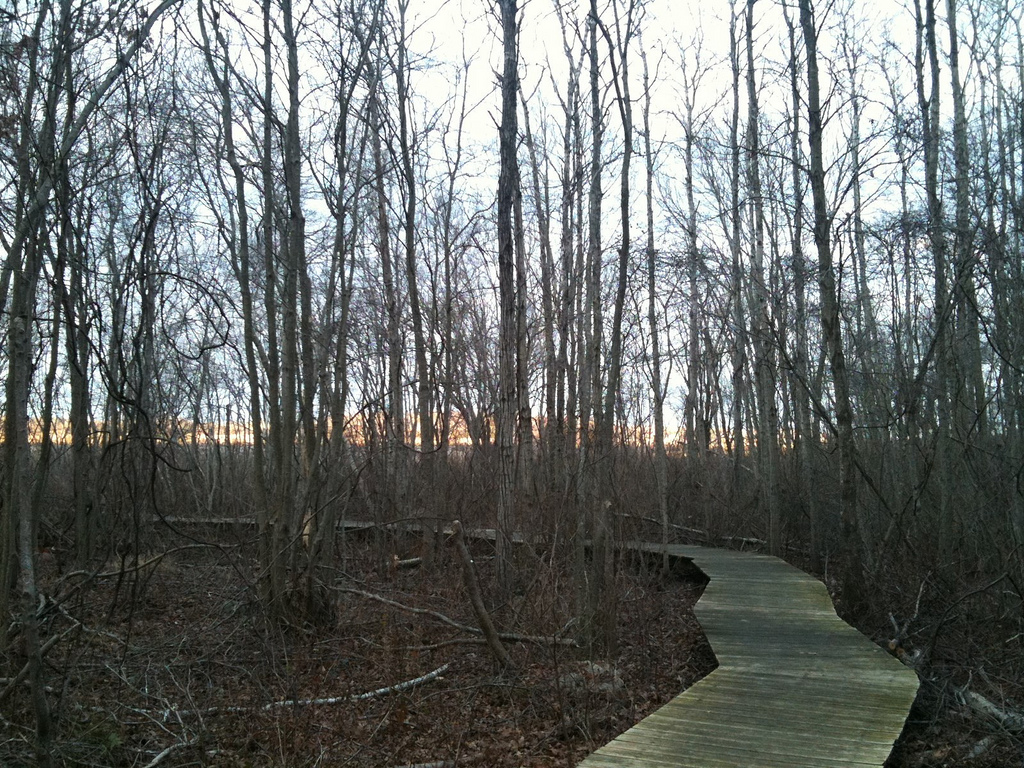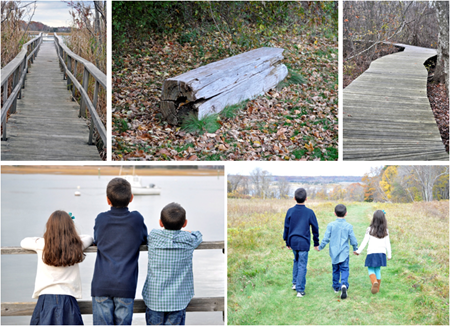 Pond Meadow Park
470 Liberty Street, Braintree

Pond Meadow Park is a 320 acres multi use park located between the towns of Braintree and Weymouth in Massachusetts.  Trails are paved and great for walking, running or biking.
The park is open 9am-7pm daily.
Take a virtual bike ride through Pond Meadow Park.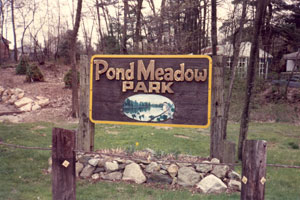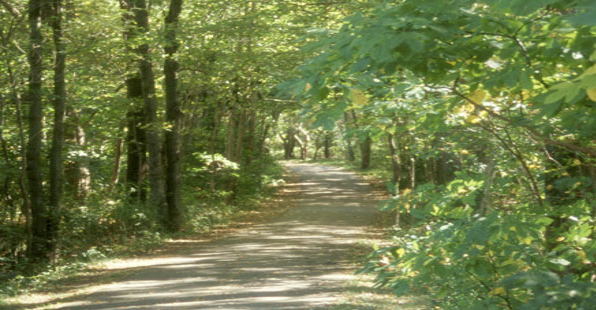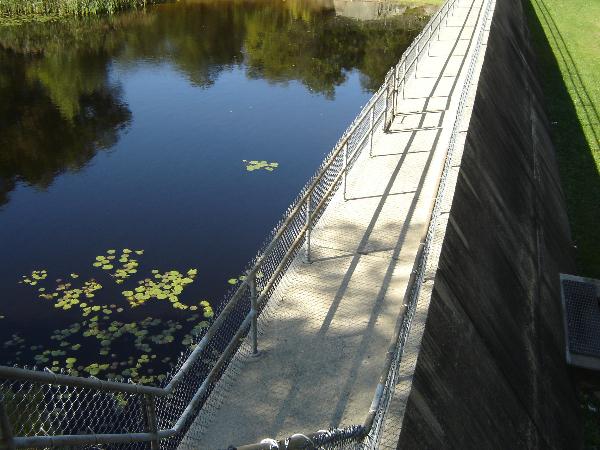 Webb Park
371 River Street, North Weymouth
Webb Memorial State Park is a public recreation area located on a peninsula that extends nearly half a mile into the Hingham Bay area of Boston Harbor in Massachusetts. It is composed of three connected drumlins and a low marsh area.  Paths are flat and easy to navigate with a stroller.
Public restrooms are available.
The park is open daily from 6:30am-6:30pm.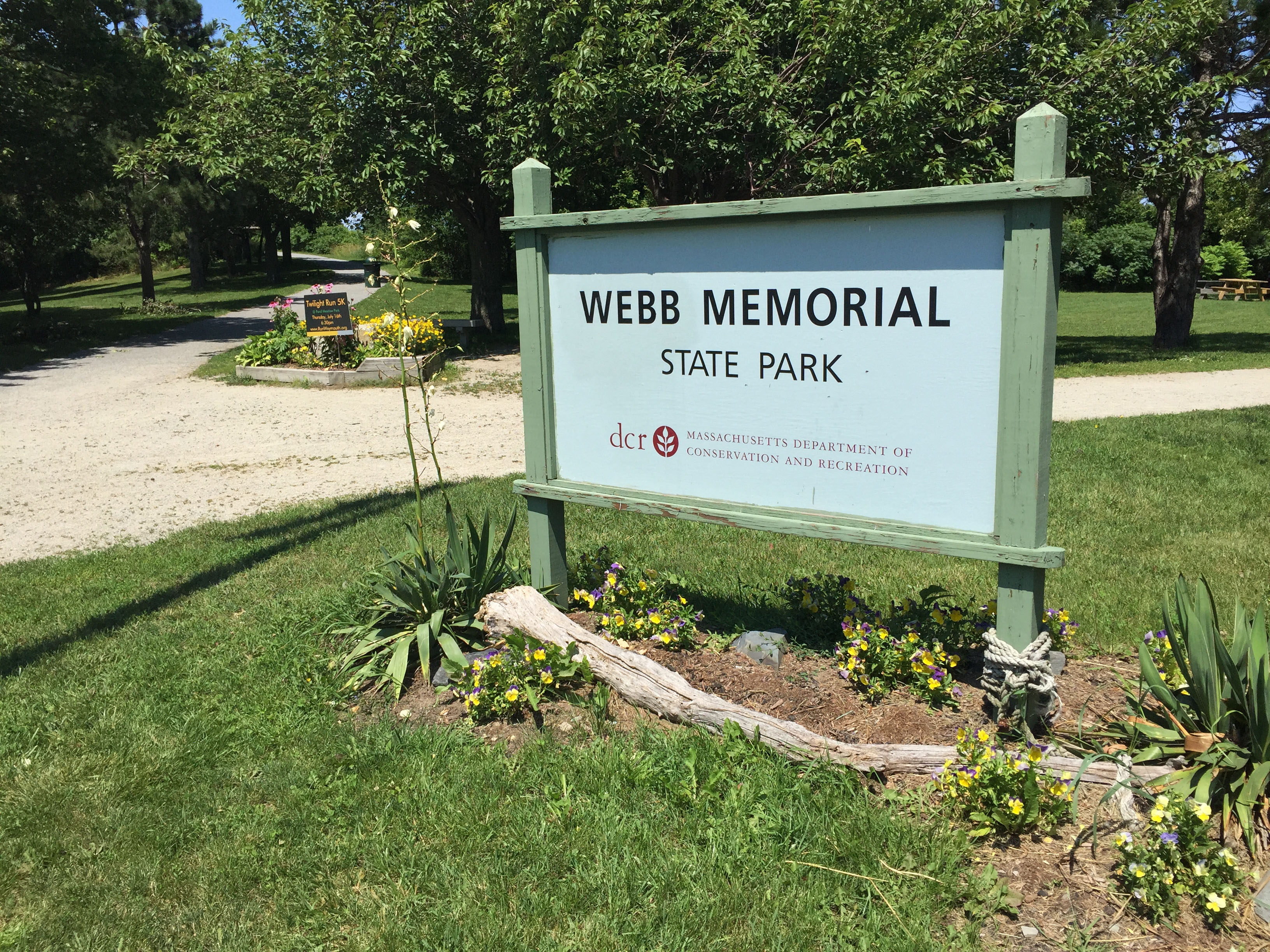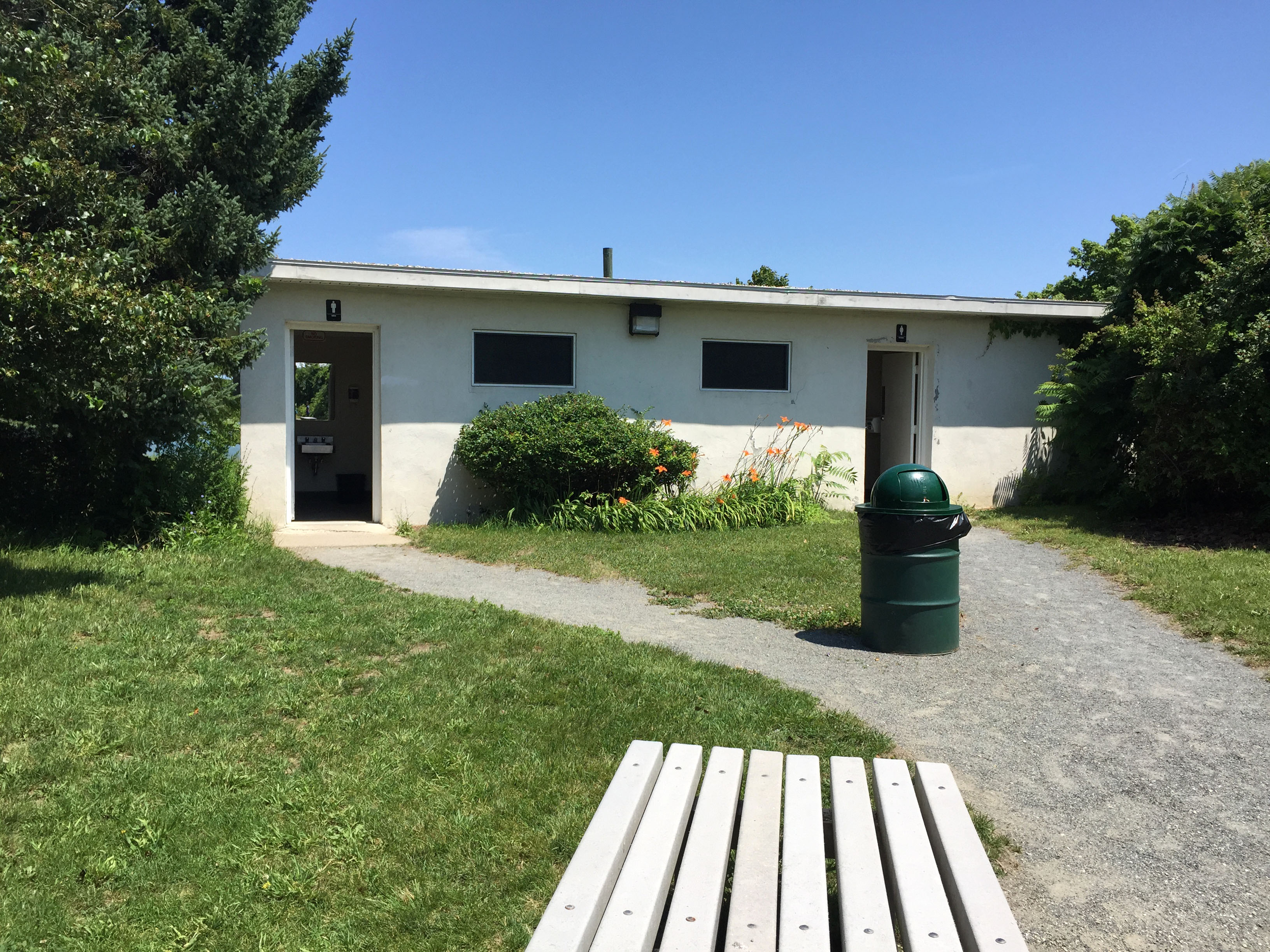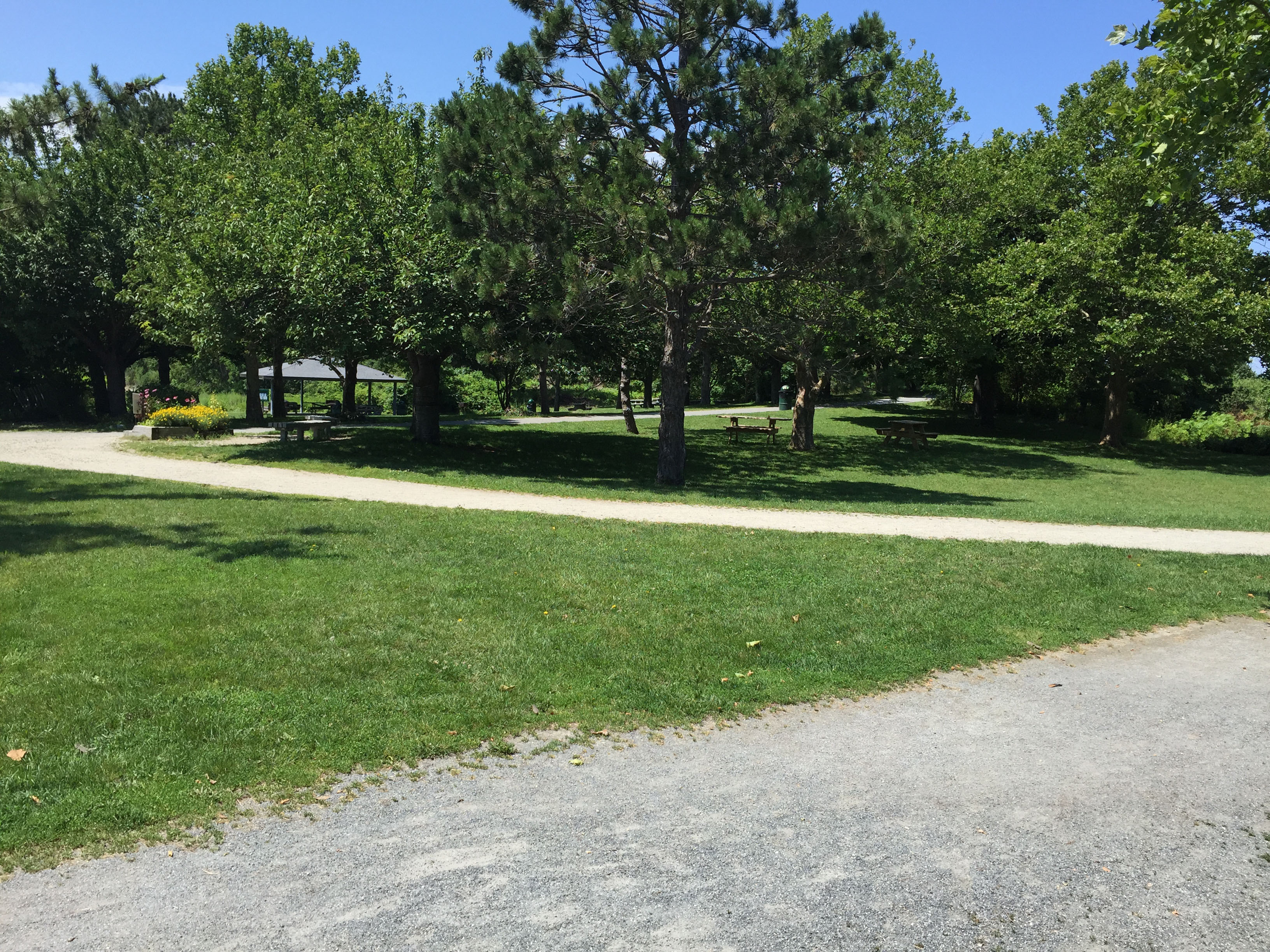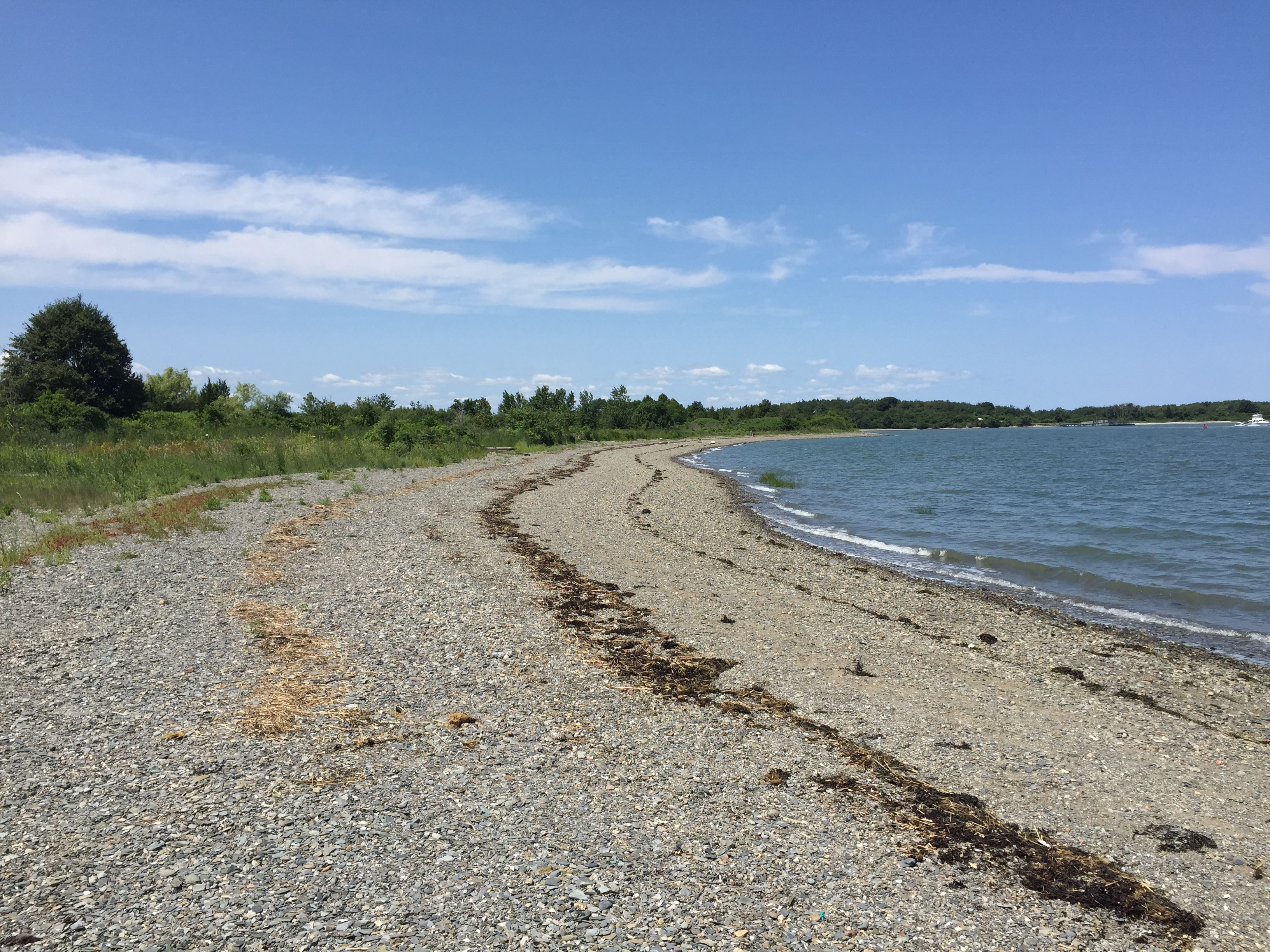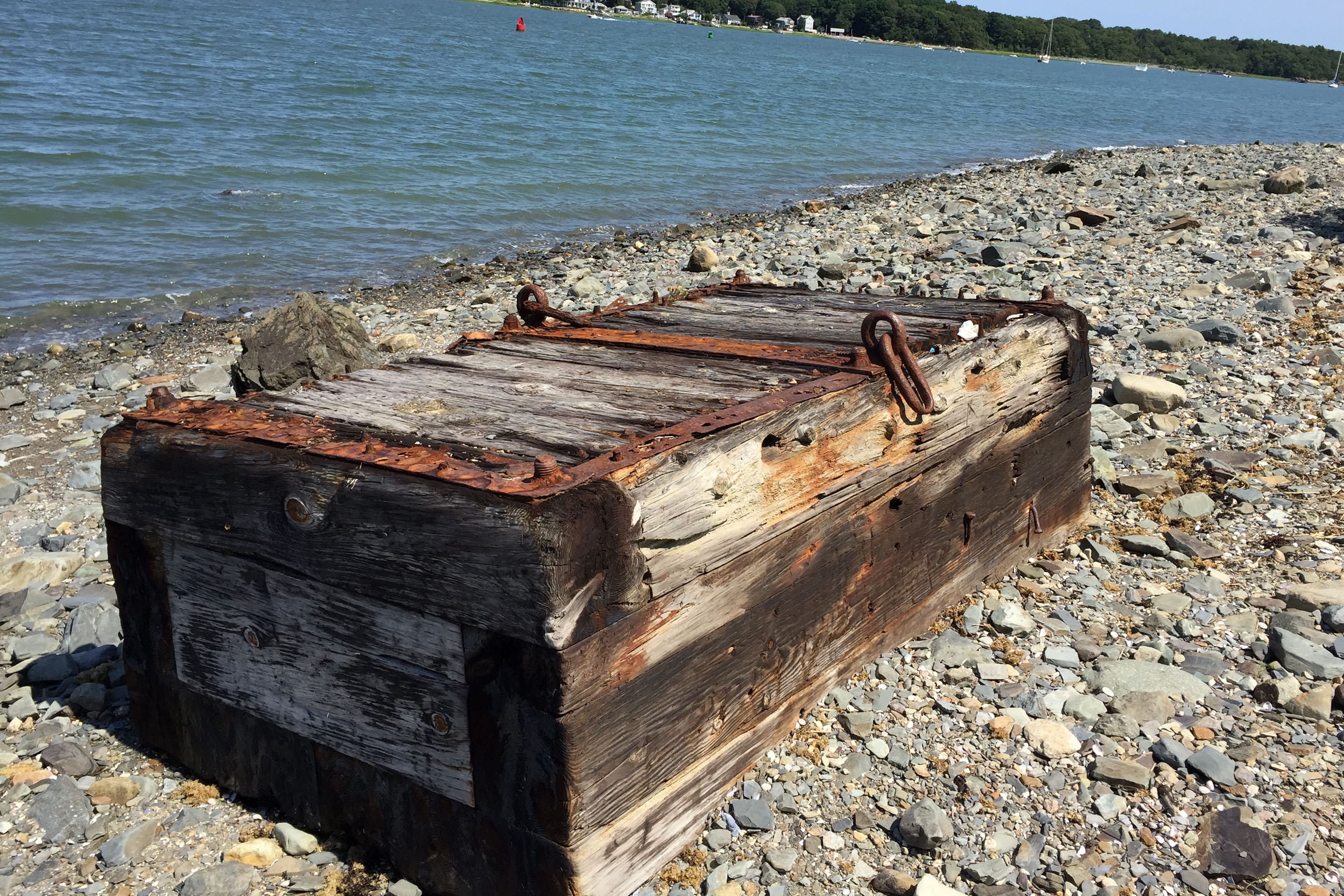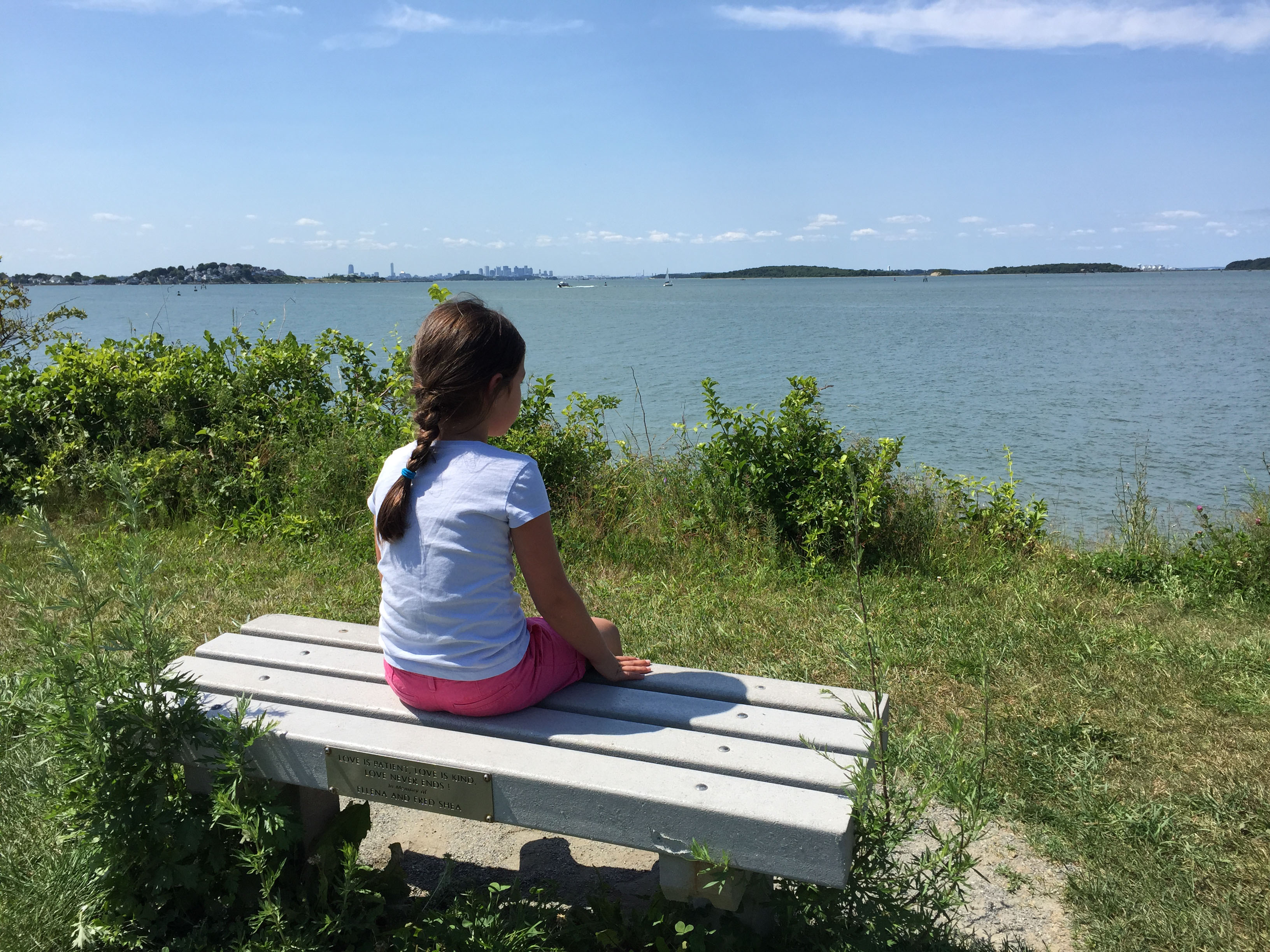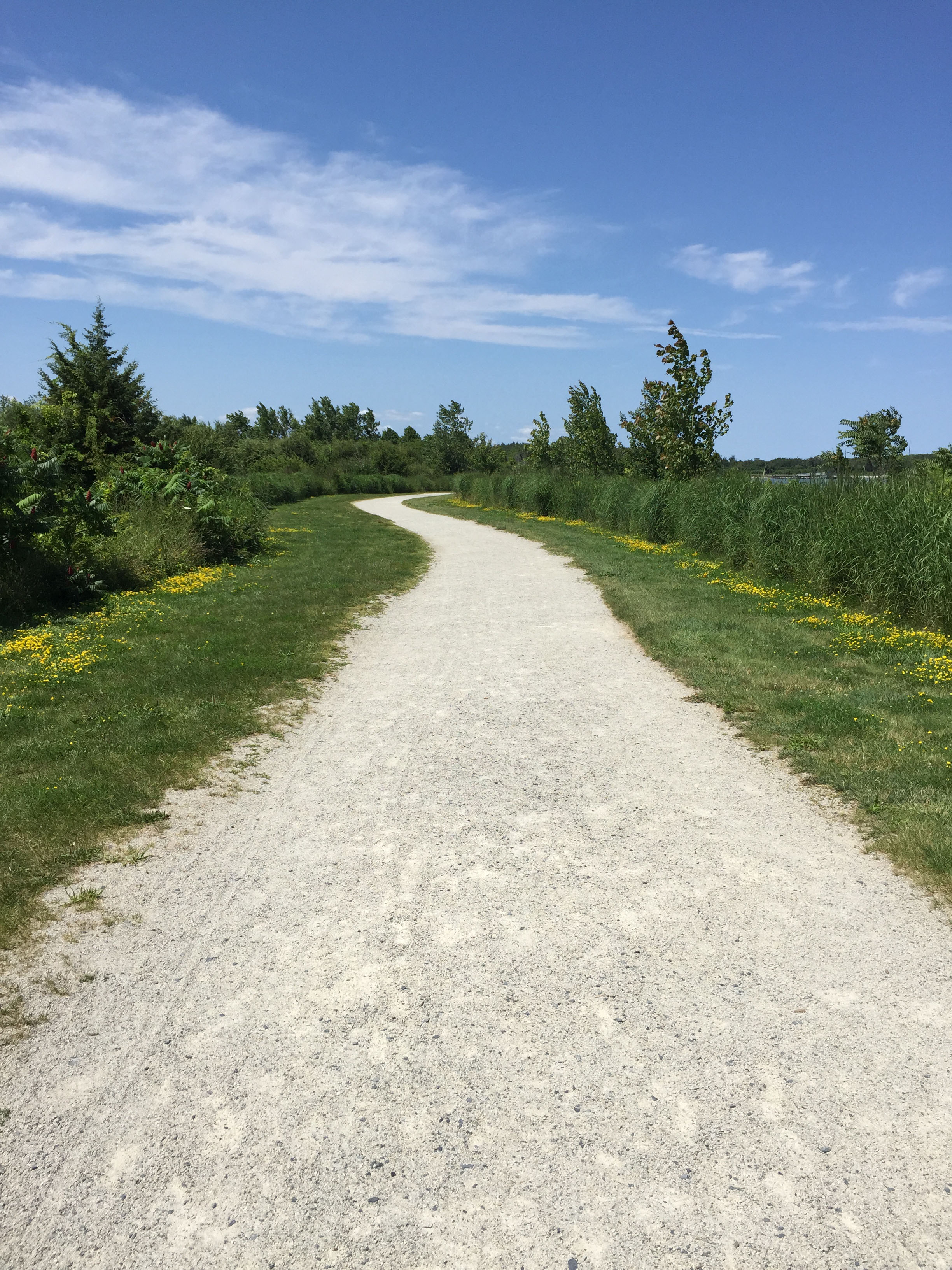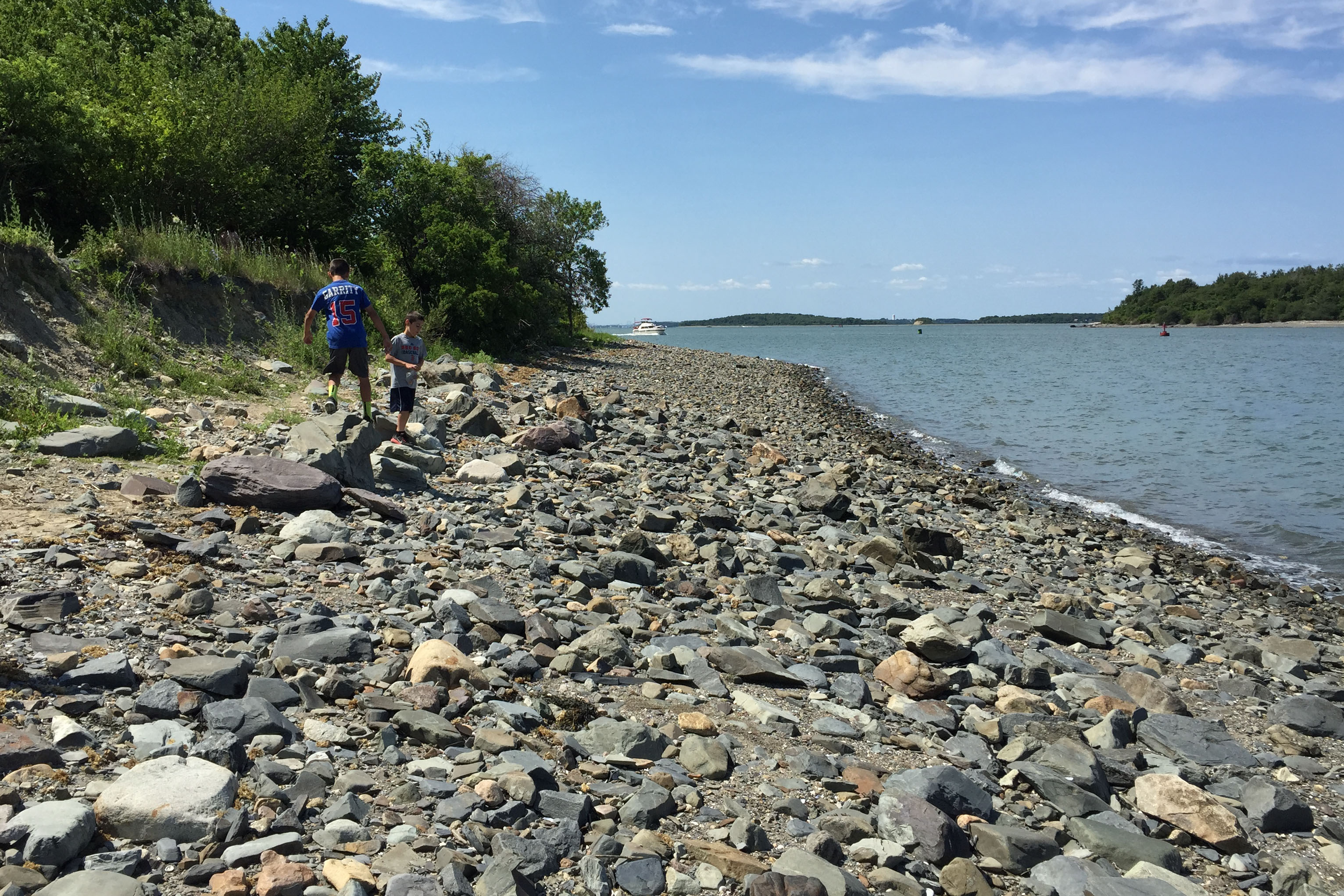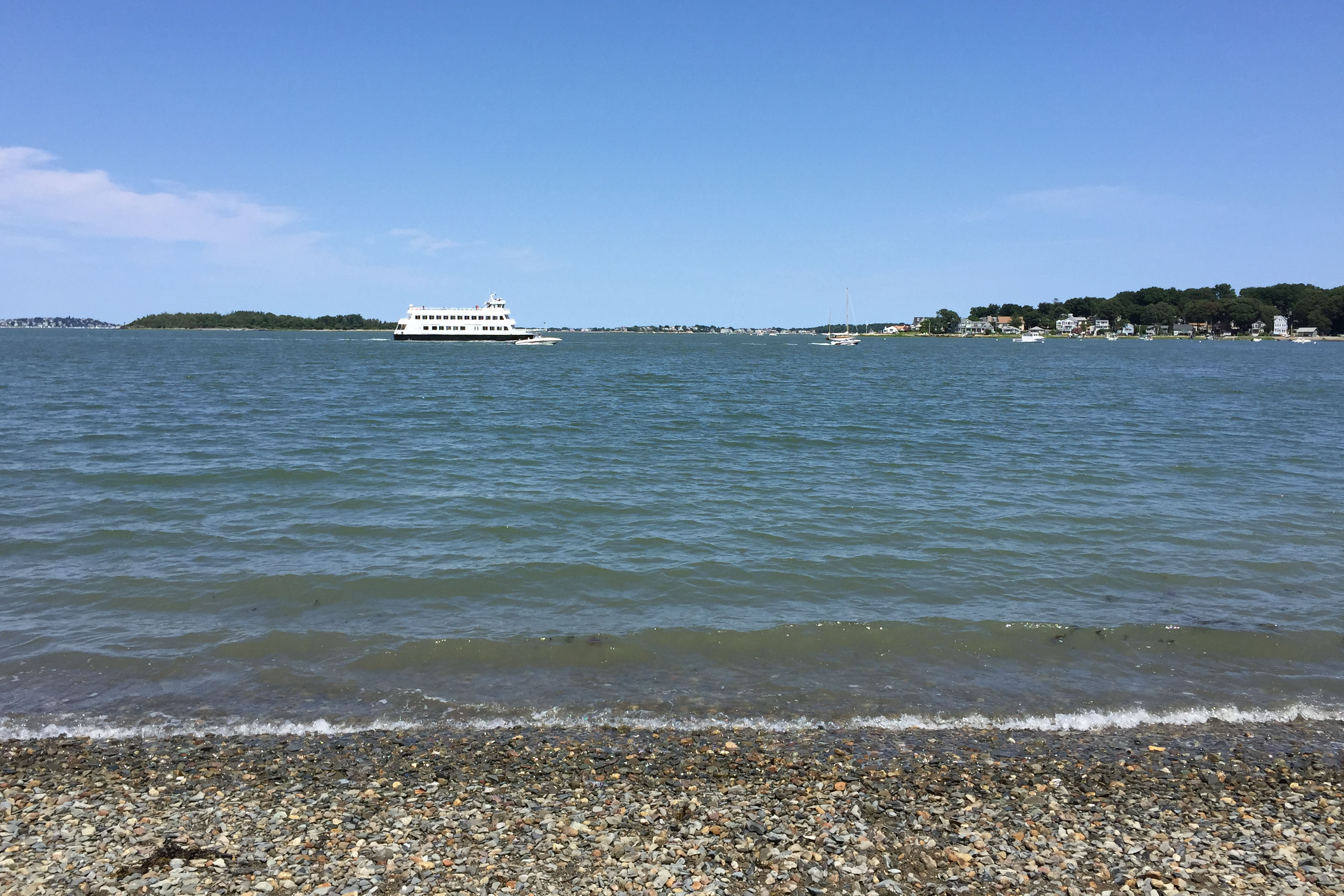 World's End
165 Martin's Lane, Hingham

World's End is a 251-acre park full of tree lined paths that are perfect for walking or running.  Benches are sprinkled throughout, and views of the Boston skyline are visible from many spots along the paths.  There are rocky beach areas as well.   Trail maps are available on site.  You can also
download a trail map
ahead of time.
The park is open from sunrise to sunset.  Port-a-potty bathrooms are available on-site.  There is a $6 entrance fee.