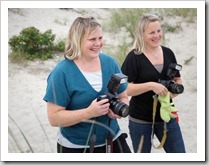 Guest contributors Margaret and Natalie are the professional photographers behind Ladybug Photography in Plymouth, MA.  Through South Shore Mamas, they share ideas on photography for moms and dads looking to better capture those touching and fleeting moments of their families lives!
Margaret and Natalie work all over the South Shore, specializing in in family beach portraits, weddings, infants, corporate and special events.  You can read more about Ladybug Photography, and of course check out their fabulous gallery of photographs, at the Ladybug Photography website.  Don't forget to become a fan on Facebook!
[symple_divider style="solid" margin_top="20px" margin_bottom="20px"]
ARCHIVES: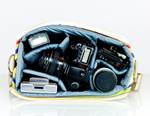 When I upgraded from a point-and-shoot camera to my DSLR, it was love at first sight. I wanted to accessorize immediately, get my new baby a pretty camera strap and a snazzy, safe bag to travel around in. After many many hours googling and searching online, I had fallen in love with a handful of pretty "women's camera bags", no closer to a decision! Today the ladies at Ladybug Photography have put together a list of fabulous camera accessories (even some iPhone toys) to help you look good while you're snapping away!
{more}
---