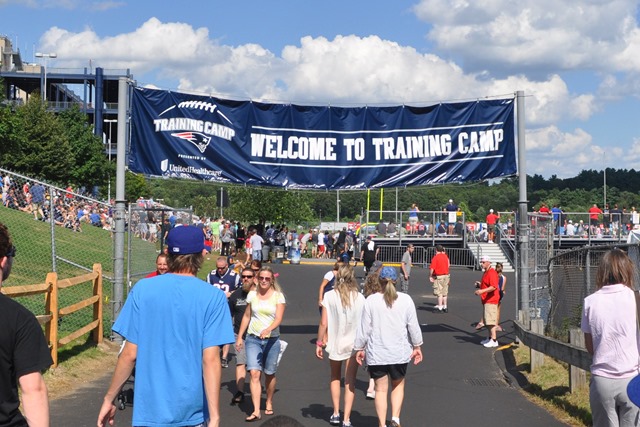 Come watch the Patriots get ready for the season in a joint practice with the Jacksonville Jaguars!
As you plan for your visit, please also review Fan Activities, FAQs and Safety Policies. All practices and parking (view map) are FREE.
Please note that the practice schedule throughout training camp is subject to change at any time.