Kraamzorg Maternity Care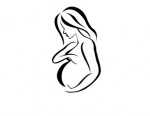 Expecting a baby? Maybe you're a seasoned Mum and are expecting another…or maybe you are expecting your first or perhaps you know someone who's expecting.
Kraamzorg Maternity and Newborn Care offers quality and safe care to families, and in your own trusted environment be it your Home, Hospital, or Hotel. Our care is delivered by experienced maternity nurses and caregivers. All our care is based on respect, expertise, privacy and focus on you and your newborn. Our services are the first of its kind here in Boston and the USA, that is based on one of Europe's finest and best Maternity Services.
What we provide:
Antenatal, Postnatal and Newborn Care Services:
Breastfeeding, Lactation Support, and Formula Support
Maternity Care, including Bed-rest and more…
Newborn and Maternity Information/Education
Emotional and Practical Support
Light housework and Meal Prep (…)
Home, Hospital and Hotel Antenatal/Postnatal care.
Preemies, Singletons, and Multiples
We are well vetted in our expertise as Maternity Nurses!
And are taking bookings NOW!
Reach us by email or phone we are happy to have a chat with you.
Servicing Boston and South Shore, MA
Send Message to listing owner
Please
log in
to be able to send messages to the listing owner.