Water Damage Service Pros Local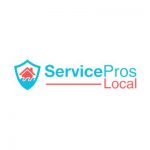 Your Best choice of unequaled water damage restoration solutions from ServicePros Local. Our services vary from flood damage restoration and water removal to basement flooding recovery and carpet drying. ServicePros Local competent workers are not only equipped with advanced technology but also are professionals of their field. Likewise we offer sewage cleanup and restoration services where our skillful workers will do everything possible to restore the old glory of your house. ServicePros Local is available 24/7. Throughout the years we have gained our customers trust and credibility. Don't hesitate, call us now and we will take action immediately.
Send Message to listing owner
Please
log in
to be able to send messages to the listing owner.